Kenyan Businesses Slightly Bloom In August In Latest PMI
The August Stanbic Bank Kenya PMI pointed to a slight improvement in the health of the private sector for the…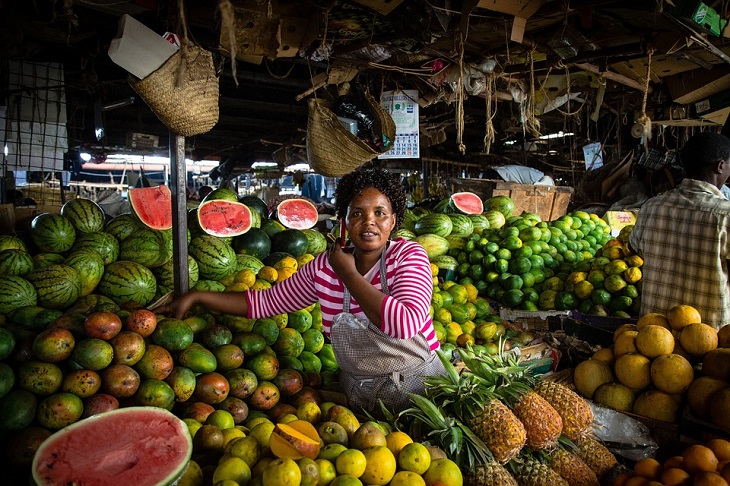 The August Stanbic Bank Kenya PMI pointed to a slight improvement in the health of the private sector for the first time in seven months, as output and new orders returned to expansion territory amid greater political stability.
Job creation accelerated and purchasing activity picked up, whilst firms grew more confident about their output prospects. That said, the improvement in business conditions was only mild and continued to be weighed down by elevated price pressures.
Indeed, input prices continued to rise at a historically strong pace, leading to the fastest increase in selling charges since June 2022. The headline figure derived from the survey is the Purchasing Managers' Index™ (PMI).
Readings above 50.0 signal an improvement in business conditions in the previous month, while readings below 50.0 show a deterioration. At 50.6 in August, up from 45.5 in July, the headline PMI signaled an expansion in business conditions for the first time since January.
However, the index was only slightly above the 50.0 mark, indicating that the expansion was only marginal. After deteriorating at the sharpest rate in almost a year in July, output levels recovered slightly in August.
Surveyed companies often noted that greater political stability had helped to boost demand and lead to higher activity, especially in the services and manufacturing sectors where growth resumed. Similarly, inflows of new work expanded throughout August, bringing to an end a six-month sequence of decline.
However, the rate of growth was only fractional, as improvements arising from reduced political unrest and stronger demand conditions were almost completely offset by the negative impact of price increases. Moreover, August survey data signaled that inflationary pressures were still historically marked and continued to hit business expenses.
Nearly 38% of firms saw a monthly rise in their input costs, marking one of the sharpest rates of cost inflation in the survey's near-decade history. Panelists often linked higher costs to sustained currency weakness, although increased fuel prices and higher taxes were also mentioned.
As a result, the rate at which selling prices increased was also among the fastest seen since the survey began, rising to the highest level in over a year. Businesses often reported having to keep margins stable by passing higher purchase prices through to clients.
The latest survey data signaled a quicker rate of job creation in August, as firms sought to build workforce sizes and support higher activity. Likewise, input purchasing grew for the first time in five months and to the greatest degree since January, leading to a renewed expansion in firms' inventories. Lead times on inputs meanwhile improved modestly and for the fifth month running.
According to panelists, vendors often delivered items more quickly in a bid to improve cash flow. Business confidence regarding the year ahead picked up to a five-month high in August. Firms with a positive outlook often cited expansion plans such as opening new branches and broadening their product and service offerings.
About Post Author