Jambojet To Fly From Nairobi To Mombasa With The Least Emissions
Kenya's regional low-coast airline, Jambojet, is set to join Skyteam member airlines and their partners in The Sustainable Flight Challenge…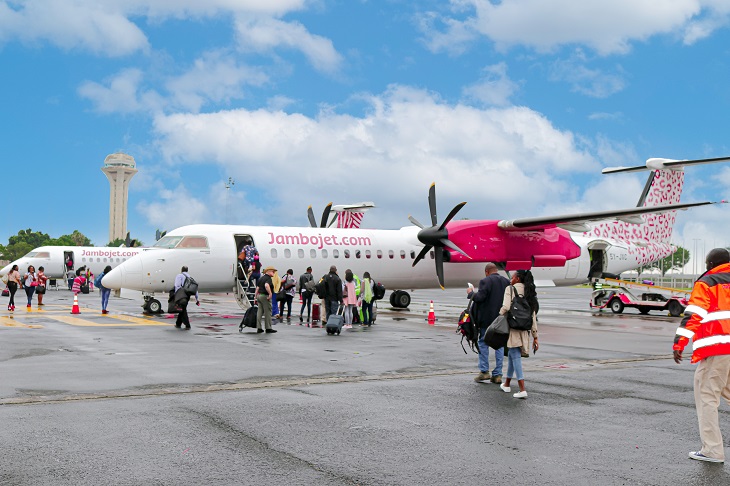 Kenya's regional low-coast airline, Jambojet, is set to join Skyteam member airlines and their partners in The Sustainable Flight Challenge (TSFC), with a short-haul return flight between Nairobi to Mombasa on 26th May 2023.
The challenge aims at helping global airlines accelerate their sustainability journey, working together in a shared mission to drive a greener future for air travel. Jambojet is working closely with its partners to develop a number of sustainable solutions for the flight, with the intention of adopting the solutions across its operations.
"As an airline, we are always looking at innovative ways to optimize our operations for business, environment, and community sustainability. TSFC is a great opportunity for us to collaborate and learn from global airlines through knowledge sharing and continuous improvement," said Karanja Ndegwa, Managing Director and CEO of Jambojet.
Last year's inaugural Sustainable Flight Challenge bought together 19 airlines, operating 22 flights. This led to a 4.4% total Co2 reduction, improving operations by 15% through various initiatives. This year, the Challenge features 22 airlines looking to execute the most sustainable flight possible, on 72 return flights!
Jambojet will use their De Havilland Dash 8-400 aircraft for the flight, renowned for its efficiency, low fuel consumption, and low CO2 emissions per passenger. They will operate flight JM8604/5 on 26th May from Nairobi to Mombasa return, with initiatives aimed at reducing Co2 emissions, promoting circular economy, sustainable food production, and carbon offsetting.
As part of its sustainability program, the airline has invested in 3 carbon offsetting projects in Nairobi, Uasin Gishu, and Mombasa counties, with the aim of achieving net zero by 2050.
About Post Author