It Was Not A Strike, But A Sit-In – Del Monte Speaks
Del Monte employees have fully resumed working after a brief sit-in on January 7, 2022, which the company says was…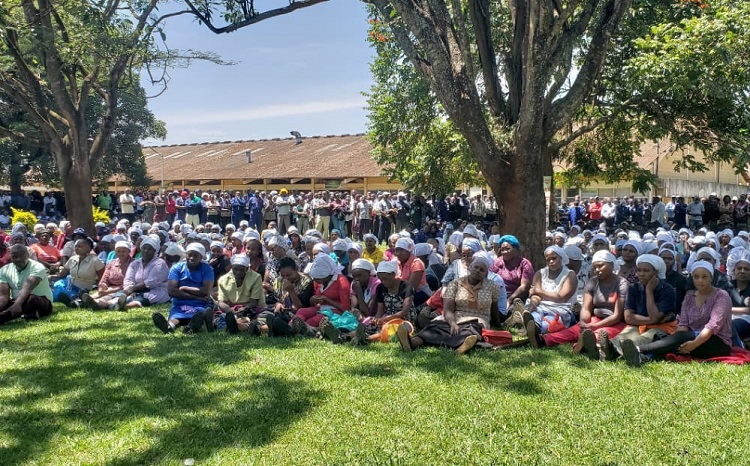 Del Monte employees have fully resumed working after a brief sit-in on January 7, 2022, which the company says was over a "misunderstanding over the outsourcing of third-party laborers.
The company has disputed claims that the employees had gone on strike over human rights abuse. "We would like to clarify that the sit-in had nothing to do with labor practices or human rights abuses as reported in some news media and on social media."
"Upon receiving the complaints, the Del Monte Kenya Limited (DMK) management team immediately held a meeting with the employees' elected shop stewards and the Kenya Plantation and Agricultural Workers Union (KPAWU) Officials from both the local branch and National office," said the company in a statement.
The company says that for many years it has voluntarily subscribed to the Ethical Trade Initiative (ETI) Code of Conduct, Business Social Compliance Initiative, and other internationally recognized standards whose focus is on employee social welfare and compliance to labor laws.
The company says it always doing anything possible to make sure that its employees are comfortable and safe. Currently, all the company's employees and their dependents receive free medical services through six Company clinics. The clinics are fully staffed and sufficiently stocked with medicine and equipment.
The company says that to enhance education for the children of the employees, it constructed and in conjunction with the Government runs 8 nursery schools, 3 primary schools, and 2 secondary schools.
"Other CSR activities include maintenance of public roads within and without its plantations and neighboring communities, provision of clean treated water to neighbors, availing of pineapple organic residue to farmers for their animals, donation of products and foodstuff to the needy, afforestation efforts," said the company.
About Post Author