Investing In the "Funeral" Industry In Kenya
First, when I heard this talk, I thought it was disrespectful when the cash involved was mentioned, I realized it…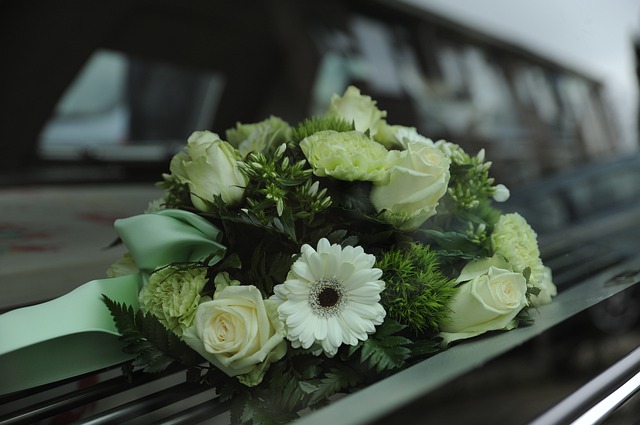 First, when I heard this talk, I thought it was disrespectful when the cash involved was mentioned, I realized it is a multi-million industry that a few are making lots of cash from. It is a business that anyone can take part in and make some money.
Stats show that Kenyans spend at least 50 billion shillings annually on funerals with the western Kenya counties and Nyanza leading in "expensive funeral ceremonies." The 50 billion shillings is just an estimate with the real amount expected to be beyond.
I was on a family WhatsApp group to contribute to a cousin who was in the hospital. The bill that was needed to have him get surgery was 200,000 shillings. A week later, the family had only managed to "milk" 99,000 shillings. People said they didn't have money.
He died. Now here is where the "miracle" happened. Immediately he died, the WhatsApp group was reconverted into a "funeral" one and within five hours, people had contributed 755,000 shillings. Does it mean that they love the living more than the dead?
I raised the question and I was thrown out of the group. They told me that funerals are for the living. That the dead has to be given a "respectable and big" send-off so that they "go in peace." The cash was, of course, used to purchase branded T-shirts with the picture of the dead, food for the living, alcohol, tents, and music enhancers.
That incident made me realize that there are two lucrative businesses in Kenya; the "sick" business (pharmacies, hospitals) and the "dead" industry (morgues, events), etc. These are the businesses that few know but ones that will always have "customers."
There are four ways that you can make money from the "dead" industry in Kenya. You just need to have cash and you will smile all the way to the bank as others mourn for their loved ones.
First, you can decide to set up an affordable morgue. This is where dead bodies are kept, taken care of as they await their "owners" to finalize plans to bury them. Make your morgue affordable. The majority charge 4000 shillings on "admission" and thereafter, 1500 shillings daily.
Second, you can choose to invest in transport. It is called the "Hearse" business. Your work will be transporting bodies, families, and relatives of the dead from the morgue to wherever they want. If your target is Western Kenya, say Bungoma, Kakamega, you will have to make your services affordable. If your target is Nyanza, you just have to make your services "premium" and wait for the money to look for you.
Hire out tents. This is one of the easiest ways to make money from the "dead industry". Families will always hire tents during funerals for people to sit in to keep away from the scorching sun or rain. White tents are mostly preferred.
Catering services. Many people go to funerals to mourn, yes. But almost all of them go there to eat. And not just eat but a lot of food. Sometimes it is overwhelming for the families to make such a lot of food hence outsourcing the services from event planners and caterers.
There are three things that will determine your success in this business. Observe them and you will have money.
The first one is cleanliness. If you are running a morgue, make it stand out. Let it not be a place that scares people. It should be a place that comforts the bereaved and gives hope. It should be smart, clean, and "welcoming."
The second one is trust. Let people trust you with their loved ones. Remember they are giving you their loved one that they will see for the last time as they are laid to rest. Let them not ever doubt that.
The third is timelines. You must honor deadlines. This applies to caterers and those dealing with transport. If you agree with the family that you will be on the site before them, be on the site before them. Do not make them wait. Do not make them regret it.
About Post Author