I'm Not Going Anywhere ~ Safaricom CEO Peter Ndegwa
Safaricom CEO Mr. Peter Ndegwa has brushed off speculations that he is leaving the giant telecommunications company in April terming…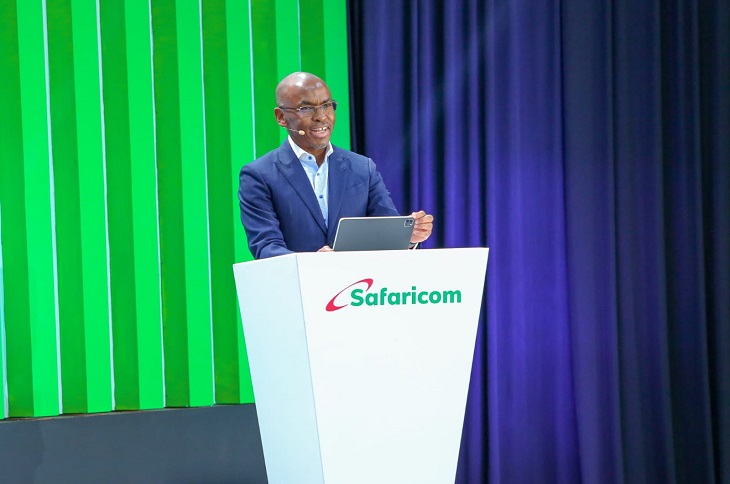 Safaricom CEO Mr. Peter Ndegwa has brushed off speculations that he is leaving the giant telecommunications company in April terming such allegations as "noise."
According to Mr. Ndegwa, his contract with Safaricom is not capped at 3 years as it was for his predecessors; Bob Collymore and Michael Joseph.
He says the contracts of the predecessors was capped at 3 years on renewable terms because they were expatriates but "I am a Kenyan and that is different."
Ndegwa says he has met all the expectations and the targets of the Safaricom board and is confident that his stay at the helm of Safaricom is "not coming to an end soon."
Mr. Ndegwa has been the CEO of Safaricom since 2020 and his contract is expected to come to an end in April with speculations that the "board is not keen on renewing it."
During the month, there were speculations across social media and mainstream media that Joshua Oigara, the current MD for Stanbic Bank Kenya and the former MD for KCB Group was headed to Safaricom to replace Peter Ndegwa.
But Mr. Ndegwa has said those speculations are not important, just noise and distractions and he will not dwell on them.
As the CEO, Ndegwa has overseen the rollout of Safaricom services in Ethiopia with plans to launch M-Pesa this year. Ethiopia is one of the most populous countries in Africa, with at least 100 million people, most of which are both unbanked and not covered by mobile and internet.
In Kenya, the company has rolled out the 5G network, covering several towns in Kenya. The main challenge facing the 5G rollout is the cost of devices that support the internet provision. They have been deemed expensive.
At the same time, initiatives such as Fuliza have taken the company to a whole new level in terms of enabling financial inclusion across the country.
About Post Author