How To Make Millions In 3 Months Onion Farming
There is a shortage of onions in Kenya at the moment. The country is now relying on Tanzania for a…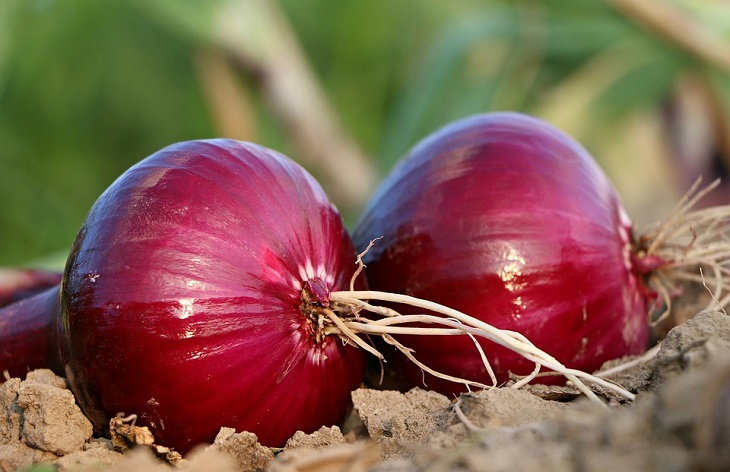 There is a shortage of onions in Kenya at the moment. The country is now relying on Tanzania for a 90 percent supply of onions on the market. Although onions from Tanzania are said to be cheap and affordable, Kenyans have an opportunity to make millions from their farming.
The current market price of hybrid onion is 80 shillings per kilogram. A well-planted and cultivated acre of hybrid bulb onions gives you twenty thousand kilograms (20,000). This means that twenty thousand kilograms time fifty shillings give you a cool 1.6 million.
How do you make sure you make this money? First, make a raised nursery bed 1 meter wide and any desired length, and then apply a well-decomposed manure at a rate of 15kg per square meter. Look for an agricultural expert to help you out with this one.
Mix and Apply DAP fertilizer at a rate of 20 grams per meter square and then make shallow furrows 15 cm apart. Mix the seeds with dry ash, sand, or soil at a ratio of 1:3 to help spread the small seed. Be careful that you do not apply too much fertilizer.
Plant the seeds and cover lightly with soil and apply mulches, Grass, or Polythene cover spread over the soil on the nursery bed and irrigate for ten days before transplanting. The seedlings are delicate and so be careful to avoid breakages.
It takes about 4 months for onions to fully mature and be ready to be harvested. High-yielding varieties in Kenya today include, Jambar F1, Red Pinoy F1, Red Comet F1, and Red Passion F1.
Onions take at least 3 months to mature and they do not need as much labor as other crops. They do well under minimal rain and the market is readily available on wholesale.
As for the seeds, look for Kenya Seed or Simlaw Seeds. They have genuine and researched seeds that will give you high yields.
About Post Author