How Jane Has Used Virtual Banking To Grow Her Business
Jane has been running a salon and a small boutique business for the past 3 years offering an array of…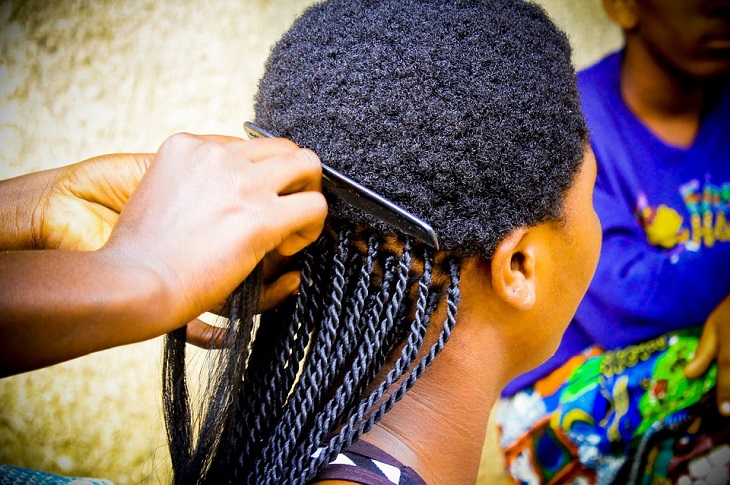 Jane has been running a salon and a small boutique business for the past 3 years offering an array of services and products at Naivas, Outering Road, next to Allsopps.
We met Jane when she was attending to her customer and engaging with her phone which was constantly ringing with potential clients eager to book her services. It was obvious she was always busy.
She did all the work by herself; from undoing the hair to washing, to blow-drying, to braiding. She says her customers would not let anyone else touch their hair but herself. A first-time visitor would be forgiven to think that she was selfishly overworking.
"I tried to get a helping hand but they told me they would leave. I think it is because of the trust that I have cultivated with them over a long period. Business is about trust and one should never lose it" she said.
Immediately after finishing her university education, Jane joined a long list of millions of Kenyan youths milling around, searching for employment opportunities. With the unemployment rate in Kenya being at its highest in history, at 37 percent, finding a job is like trying to milk a male elephant.
She decided to study braiding, beauty, and therapy. "It was not easy to start a business with little capital, I had to do freelance work; that is walking from house to house and asking potential clients whether they needed my services. That is how I made a series of loyal customers," she says.
After a year of doing "freelance", she saved enough to set up her salon. Now she serves two to three customers a day, most of them students who reside in the nearby Qwetu Hostels. She has never lacked since then. "It was the best decision I ever made."
She attributes the success of her salon to social media, especially Instagram. She says her business received a boost when she set up an Instagram account where she posts creative artwork about her salon and the services she offers, as well as testimonials from her delighted clients.
"I get so many inquiries from potential customers who see my services via Instagram. I have also started going out to those who stay a bit far and cannot make it to the Salon. This I do over the weekends," she added.
Jane says the most important thing anyone with a business, however small, can do, is to have a bank account and have customers send their payments to it, either directly or via M-Pesa. "A bank account will define you. It will improve your credit and will show your financial discipline."
She banks with UBA Kenya; one she says has played a major role in bolstering her business. Whenever she runs short of stock and is in urgent need of cash, she says, due to her long relationship with the bank, she gets higher overdrafts on her account which she pays after a short period.
To grow her business, she recently applied for an unsecured personal loan, hoping to get a max of 5 million shillings to widen her business to other places. She currently has u care account with UBA Kenya for her two kids where she saves cash and earns interest.
"Being on Instagram has worked magic with my bank account. This is because UBA Kenya is the first bank to introduce Instagram Banking in Kenya and I have never known any other better innovation," she said, smiling.
She was talking about the UBA Kenya Leo banking service. Leo is a virtual banking service that UBA Kenya had introduced on WhatsApp, Facebook Messenger, and now on Instagram and Apple Business chat. Through Leo, one can transact and make payments without leaving Instagram or without requiring additional banking apps.
"For me, it is the convenience. Instagram is my favorite app. It is what gives me customers. Now, Leo is there, and it is the app that I spend most of my time on, which means I will be able to transact while at the same time engaging with my customers," she said.
To join Leo on Instagram, Jane opened an account with UBA Bank Kenya, (an account can be opened at any branch). She then opened her Instagram and followed the officialubachatbanking, a verified account on Instagram. She then sent a DM to Leo by just saying "Hi". She received a DM on how to register for the service. She had access to her bank account and started to transact, check her statement, transfer funds to M-Pesa, top-up airtime, and much more.
"I love Leo because it is easy and simple: All you need is to open an account with UBA Kenya, have an Instagram account, follow the UBA Kenya official page, send them a DM and you will be good to go. Leo is also free: Instagram, just like other social media platforms is free. Being an interactive platform, you do not have to leave it to look for your banking app if the transaction you need to make is within the listed ones," she said.
About Post Author