How UBA Kenya Is Revolutionizing WhatsApp Banking Through Leo
WhatsApp is the most popular messaging application in Africa. Stats show that there are over 100 million WhatsApp users on…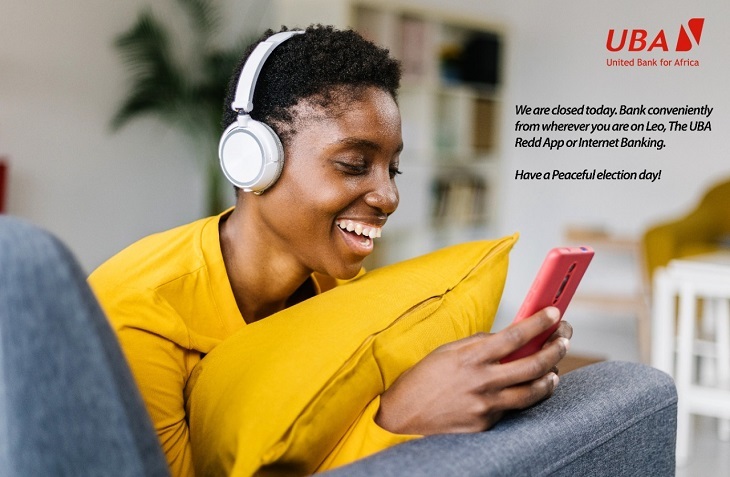 WhatsApp is the most popular messaging application in Africa. Stats show that there are over 100 million WhatsApp users on the continent making it one of the greatest communication tools both socially and economically.
In Kenya, about 97 percent of online users are on WhatsApp, making it a preferred mode of communication for people and businesses. WhatsApp is preferred because it is fast, affordable, and secure given that the messages are encrypted.
The introduction of WhatsApp banking into the Kenyan banking sector came as an invention whose time was long overdue. Although the idea of WhatsApp banking in Kenya seems to be at its infant stages, and many Kenyans are yet to embrace it, banks such as UBA Kenya are taking it to the next level.
UBA Kenya has a WhatsApp banking feature called Leo. With Leo, one can open an account with UBA Kenya, buy airtime, purchase data, as well as send money. It is one of the fastest modes of banking, and the safest too given the security features that come with WhatsApp.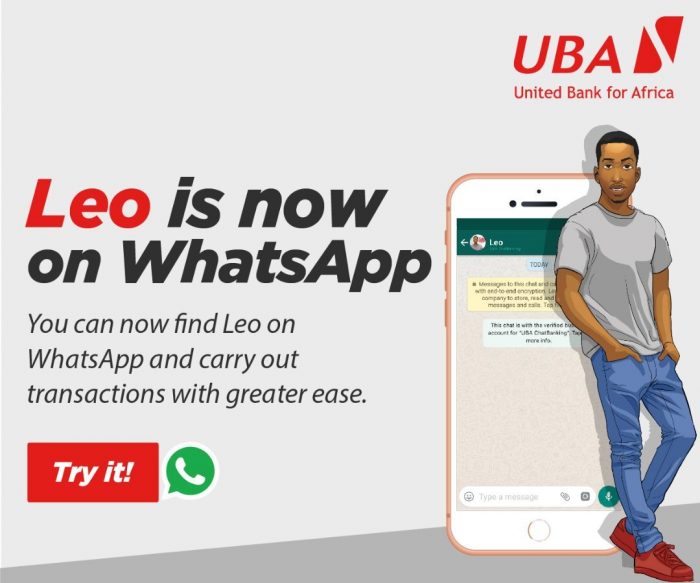 How to join UBA Kenya WhatsApp Banking
First, add the UBA WhatsApp Banking Number to your contacts list: +254799 919 000. You can save it with anything you want such as UBA or Leo UBA for ease of remembrance.
Secondly, after saving the UBA Kenya WhatsApp number, open your WhatsApp Application and go to your contact list. Refresh the list and look for the contact to enable you to start.
Thirdly, tap on it to open a chat. Once the chats open, send "Hi". You will automatically receive a reply. Accept the terms and conditions of the UBA WhatsApp Banking by typing 1 and sending. Once you accept, a link will be sent to you.
Open the link with any browser of your choice and register using your UBA account number. After successful registration, an OTP (One time password) will be sent to your phone number. Open your WhatsApp Application and Open the chat between you and Leo. Now Type in the OTP you got and send it.
Once that is done, then you are all set. You can now use UBA WhatsApp Banking for your banking transactions.
Why Leo from UBA Kenya?
The WhatsApp application is arguably the best messaging app thanks to its ease of use and the security features that come with it.  Through Leo, UBA Kenya customers can carry out some basic banking activities on their WhatsApp Application simply by chatting with Leo – UBA's Artificial Intelligence Personality.
With UBA Kenya, customers can be able to: Check Account Balances, Airtime Top Up, Cash transfers, and Bills Payments, among others.
Who is UBA Kenya?
UBA Kenya Bank Limited is a subsidiary of United Bank for Africa Plc ("UBA", "The Group"). UBA Group is a leading Pan-African financial services group with a presence in 20 African countries, as well as the United Kingdom, the United States of America, France, and Dubai. UBA PLC was incorporated in Nigeria as a limited liability company after taking over the assets of the British and French Bank Limited, which had been operating in Nigeria since 1949.
UBA Kenya Bank started operations in Kenya in October 2009 with 3 branches in Nairobi and has since increased its footprint to 5 branches in Nairobi, Nakuru & Mombasa.
About Post Author