Housing And Construction Sector Key In Post-pandemic Recoveries Efforts
Kenya's President Uhuru Kenyatta has underscored the importance of the housing and construction sector in the post Covid -19 recovery…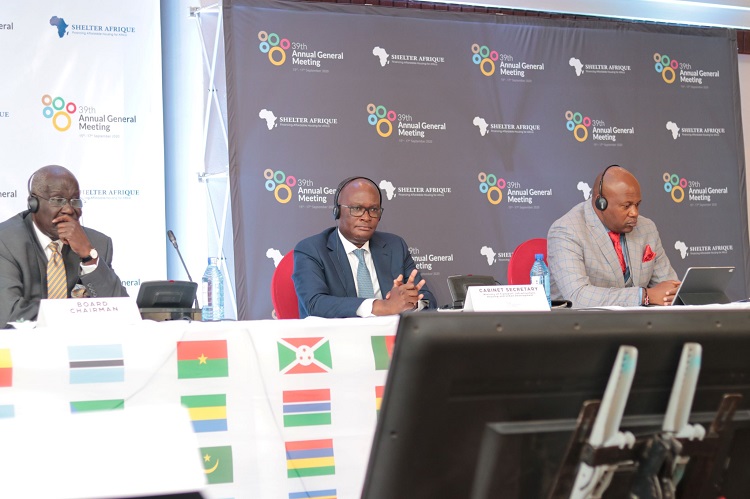 Kenya's President Uhuru Kenyatta has underscored the importance of the housing and construction sector in the post Covid -19 recovery plans.
In a Speech read on his behalf by the Cabinet Secretary Infrastructure, roads, housing and urban development Mr. James Macharia at the opening ceremony of Shelter Afrique's 39th AGM and Symposium in Nairobi, The President said While it is one of the sectors that has been impacted adversely by the economic slowdown, housing and construction sector is also one of the sectors that can rebound quickly.
"The construction sector can therefore be targeted to lead the rebound in the broader economy. Economic history teaches us that the construction sector, including housing construction, has been very effective in driving economic recovery. Housing construction provides excellent opportunities for job creation," President Kenyatta said, adding that while the construction sector requires significant capital, record-low interest rates have made the cost of financing construction projects remarkably affordable.
"The affordable housing agenda should remain front and center in the economic recovery debate due to the need to provide decent housing and essential infrastructure to all residents, especially the vulnerable populations living in slums and informal settlements," The President said.
Speaking at the opening of the symposium, Shelter Afrique's Chief Executive Officer Andrew Chimphondah said large scale housing delivered by Private-Public-Partnerships (PPPs) is a vital way to inject much-needed capital into the economy.
"Since the beginning of the crisis, we have advocated that the construction of large-scale housing and related infrastructure can be the driver for economic revival in the Post-COVID era. This belief is reflected in the theme for the annual symposium and AGM, Affordable Housing Delivery as an Economic Revival Strategy in the COVID 19 Era in Africa," Mr Chimphondah said.
"When we think about the Gig Economy, it often leaves out construction workers, but they are a critical group of that economy. The delivery of large-scale construction is imperative because it will reabsorb this neglected sector into active employment as well as having the capacity to absorb other sectors too and downstream business. I am happy to note that some of our member states have taken note of our advocacy; supporting the construction industry during this pandemic," he said, adding that the pandemic should inspire creative thinking and reinvention of supply-chains for construction within Africa.
Kenya is hosting Shelter Afrique's 39th Annual General Meeting (AGM) (on September 17th) and annual housing symposium (September 15th). The event which was prior scheduled to take place at Kenya's coastal town of Malindi will now be held virtually due to the Coronavirus pandemic.
About Post Author