Here Is How TSC Will Promote More Than 15,000 Teachers
The Teachers Service Commission (TSC) is set to promote 15,552 teachers in January 2023 with many of the teachers set…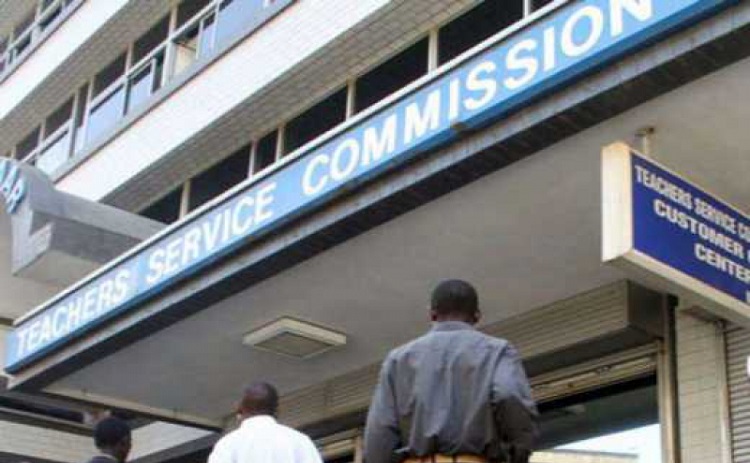 The Teachers Service Commission (TSC) is set to promote 15,552 teachers in January 2023 with many of the teachers set to be promoted through junior secondary school.
Macharia clarified that the move to promote the teachers was due to natural attrition, deaths, some teachers joining politics, and other reasons. To achieve this, the government has allocated Kshs. 1.4 Billion for promotions.
TSC CEO Dr. Nancy Macharia revealed this when she appeared in Parliament before the National Assembly on Education where she responded to several questions regarding various issues concerning her Commission.
Macharia informed the Parliamentary Committee that reports that some teachers had stagnated in the same job group for several years are not true.
She insisted that the longest time a teacher may have stayed in the same job grade is four years and that the government is doing its best to ensure that they are promoted. She revealed that by 2017 all teachers had been promoted costing the government upwards of Kshs. 54 billion.
Regarding the upcoming recruitment of 35,550 teachers, Macharia said that teaching vacancies will be shared out equally to ensure that all 47 counties get enough teachers to address teacher shortages.
The Commission was also put to task when it was asked to explain why it had failed to recruit 5,000 intern teachers on permanent terms yet funds were available for the same. Macharia responded that they will be given priority in the current recruitment process.
"I would like to inform the Teachers Service Commission that there are so many unemployment cases and it should be very fair in the implementation of the government plan to employ 30,000 teachers across the country in the next few days to ensure that deserving cases are given priority," said Melly.
The TSC CEO told the committee that since Kenya gained independence, teachers get employed directly after completing university and college until the process was halted in 1998.
She added that since 2019, 26,000 teachers in post-primary have been recruited on a permanent basis and those taken in on contracts given three-year renewable terms. Since that year, the Commission has recruited 28,000 teachers.
Macharia also touched on the delocalization of teachers, saying that the government is reviewing the delocalization program. She revealed recommendations for teachers aged 56 years and above to be allowed to work in their home areas and for spouses stationed in schools that are not far from where they are working.
However, teachers who are to be re-routed will have to make personal requests for the same to be affected
About Post Author