Here Is An Updated New List Of Deregistered Teachers By TSC
In July 2022, the Teachers Service Commission (TSC) deregistered 73 teachers, effectively barring them from doing any type of teaching…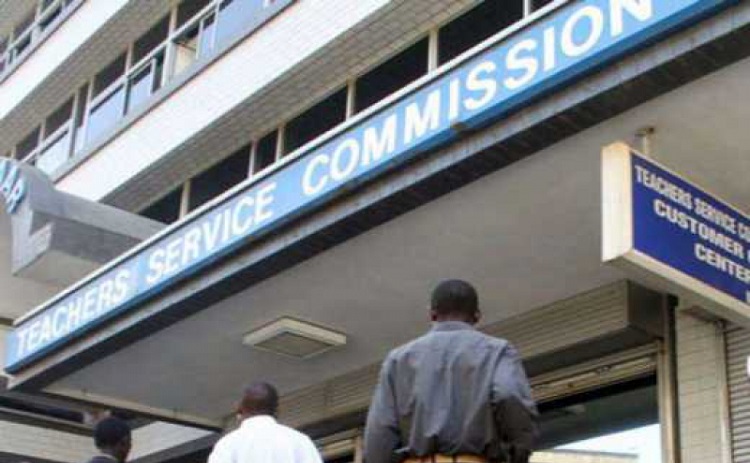 In July 2022, the Teachers Service Commission (TSC) deregistered 73 teachers, effectively barring them from doing any type of teaching duties. According to a statement made by Nancy Macharia, TSC CEO, these teachers are not allowed to teach students at any schools across the country under the TSC Act (2012).
The TSC announced, by publishing the numerous case numbers with the names of the tutors, that the tutors were being investigated for a variety of gross misconduct offenses.
By releasing the multiple case numbers along with the tutors' names, the TSC made it known that the teachers were under investigation for a number of gross misconduct crimes. In October of 2021, TSC took disciplinary action against 43 teachers and consequently deregistered them from their system.
Any individual who breaches the Act's requirements by hiring an unregistered teacher faces the following penalties: a fine of at least Ksh100,000; a period of imprisonment of not more than two years; or both. TSC lately dealt harshly with suspect teachers in order to ensure optimal service delivery.
In October 2021, TSC deregistered 43 teachers from their system after taking disciplinary action against them. More than fifty teachers had their names deleted from the Register of Teachers in November 2020.
The latest statistic shows that more teachers are at risk of losing their jobs than the 71 teachers who were deregistered during the course of the full year between 2017 and 2018
TSC Number: Teacher
570757 – Peterson Mugendi
605108 – Thomas Brighter
539588 – Samuel Murimi
654234 – Joash Anyona
756531 – Elphas W. Napwora
506379 – Nyamosi Meshack
620463 – Benson Mutembei
224112 – John Kimathi
535691 – David Muriuki
677972 – Benson Njue
545467 – Zablon Okoth
653667 – Ooko O.Fredrick
703978 – Kelvin Kimani
516399- Sammy Mucheru
618794 – Meshack Nyanduri
304817 – Edward Buti
658812 – Sammy Nyang'au
737723 – Festus Kimeu
650532 – Oliver Soko
675225 – Evans Okweba
688350 – Bonface Nzui
577299 – Godwin Mmbaya
594085 – Edwin K. Kabon
253038 – Caleb Ngare
684330 – Mulunda G.Kasawa
580492 James Wambugu
806351 Ronald Omolo
552652 Justo Charo
556184 Japheth Maina
692002 Ellakim Oroche
418785 Thomas Mong'are
627575 Patrick Mbogo
341455 Ambrose Kiptai
839331 Gideon Kiptoo
676639 Reuben Waithaka
351282 Francis M. Mutua
549679 Hosea B. Oyaro
670871 Hassan Musyoka
575253 Nicholas Kilonzo
484123 David Theuri
674729 Sammy Njoroge
346281 Alois Mailu
383789 Jackson Kimweli
578299 Ntabo Kariuki
464126 Ndeng'e Pbitek
570227 James Ateku
533099 Solomon Weru
338784 Johana Muiruri
429119 Joseph Muriithi
493327 Benjamin Mutuku
487189 Wilfred M. Njue
463536 Joseph Kanene
491090 Stephen Mutinda
696613 Dennis Kimathi
689295 Isaac Wangila
584108 Anthony Mwema
293241 David Ngumbau
603636 Hillary Kirui
488190 Festus Mukaria
699683 Dominic Limo
716480 Vincent Bor
289550 Patrick Khejeri
225532 Luke Mwaniki
287815 Godfrey Obanda
504894 Benjamin Langat
576910 Eliakim Ogamba
546062 Richard Musyoka
770680 Geoffrey Kibet
606773 David Yegon
665502 Benard Wanyama
233787 James Muriuki
551409 Cosmas Nzilani
320846 Newton Mwangi
About Post Author