Explore the World with Kenya Airways: Unlock Adventure With UBA Mastercard's 15% Discount
Traveling is an enriching experience that broadens our horizons, introduces us to diverse cultures, and creates lifelong memories. When planning…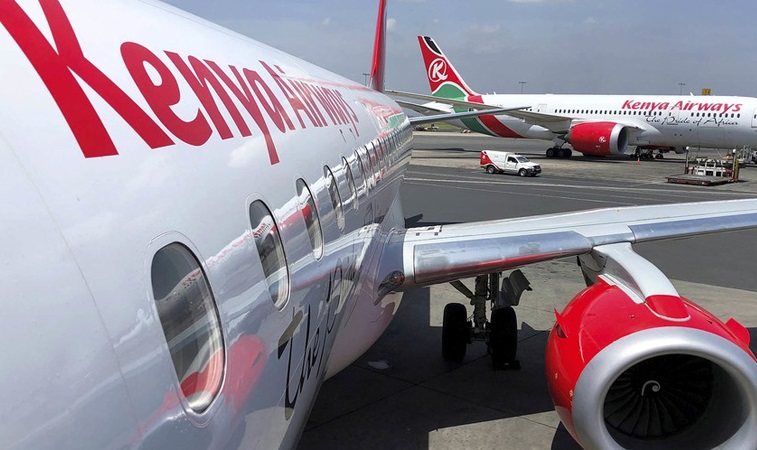 Traveling is an enriching experience that broadens our horizons, introduces us to diverse cultures, and creates lifelong memories.
When planning your next adventure, it's essential to choose a reliable airline that offers both exceptional service and cost-effective options.
Kenya Airways, Africa's leading carrier, in collaboration with UBA Bank Kenya through their UBA Mastercard, presents an enticing opportunity for travelers.
With a 15 percent discount on flights, UBA Mastercard holders can embark on unforgettable journeys while enjoying excellent value for their money.
Kenya Airways is renowned for its extensive network across Africa, connecting travelers to breathtaking destinations on the continent. From the iconic savannahs of the Maasai Mara to the stunning beaches of Zanzibar, the possibilities for adventure are boundless.
When you fly with Kenya Airways, you can expect top-tier service and exceptional comfort throughout your journey. The airline's modern fleet is equipped with state-of-the-art amenities, ensuring a pleasant and relaxing flight experience.
Whether you're traveling for business or leisure, Kenya Airways' commitment to customer satisfaction guarantees a seamless and enjoyable trip.
Kenya Airways offers an extensive network of destinations, allowing travelers to explore Africa and beyond with ease. By taking advantage of the 15 percent discount available when paying with a UBA Mastercard, you can embark on an adventure to multiple exciting locations. Whether you're dreaming of exploring the wonders of Nairobi, marveling at Victoria Falls in Zimbabwe, or discovering the historic treasures of Egypt, Kenya Airways has you covered.
Safety is of paramount importance when selecting an airline for your travels. Kenya Airways adheres to the highest safety standards, ensuring a secure and worry-free journey. With a strong track record of reliability, the airline consistently operates flights efficiently and punctually, offering peace of mind to passengers as they explore the world.
By choosing to pay for your Kenya Airways flight using a UBA Mastercard, you not only gain access to an exclusive discount but also enjoy a seamless and secure payment process.
UBA, a leading pan-African financial institution, and Mastercard, a globally recognized payment solution, combine their expertise to provide a hassle-free transaction experience.
This convenient payment option adds another layer of convenience to your travel planning, allowing you to focus on the excitement of your upcoming adventure.
With Kenya Airways and UBA Mastercard, an unforgettable journey awaits you. Take advantage of the 15 percent discount and explore Africa's awe-inspiring landscapes, vibrant cultures, and incredible wildlife while enjoying exceptional service and comfort.
Embrace the opportunity to immerse yourself in the wonders of the world, and let Kenya Airways and UBA Mastercard be your trusted partners in making your travel dreams a reality. Book your next flight today, unlock the discount, and embark on a truly remarkable adventure.
About Post Author