Effects of the Campaign Season on Kenya's Economy
Thousands of politicians have come forth to seek votes from the more than 19 million Kenyan registered voters. Some say…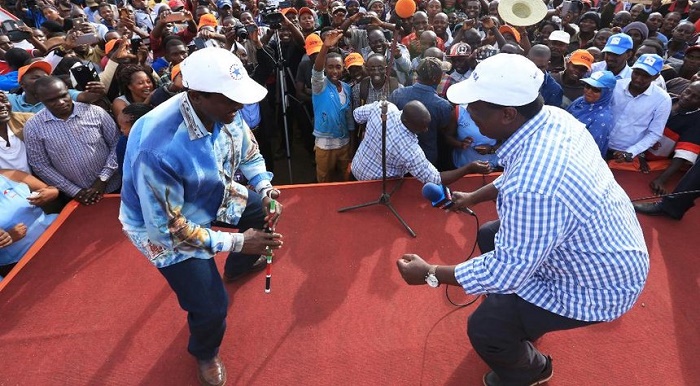 The season of madness has started in Kenya. The season of words. The season of propaganda. The season of the war of dirty and muddy words. The season of political campaigns.
Thousands of politicians have come forth to seek votes from the more than 19 million Kenyan registered voters. Some say they have decided to enter into politics after hearing the voice of the people. The fact is, no single politician goes into politics because of hearing the voice of the people. All of them usually hear their own imaginary voices and mistake them to the voices of the people.
The campaign season has now begun as now Kenyans count just days to the next general election which is set to be held on the 8th of August this year (2017). There are fears all over the country that the hotly contested campaigns may disrupt the economy. The opposition, NASA, is determined to ascend to power saying that it is now or never while the ruling party, Jubilee, is out to retain power by all means.
Already the huge crowds being attracted by politicians are affecting the economy. Thousands of political supporters are pouring into the streets, bringing businesses to a standstill. Business people are cautious about operating their businesses this campaign season for fear of their businesses being attacked by rowdy supporters from both political divides.
Investors are also watching these campaigns very closely. It is out of these campaigns that will determine the atmosphere during the next general election. Most of the investors, therefore, are not investing as they apply the way and see tactic.
Well, as the politicians go for each other's' throats, shouting all manner of words at each other including hiring goons for their security, all we can do is to watch and pray.
About Post Author