Dirty Tricks Teachers Use To Earn Promotions From TSC
Members of Parliament have revealed dirty tricks being used by some teachers under the Teachers Service Commission (TSC) to get…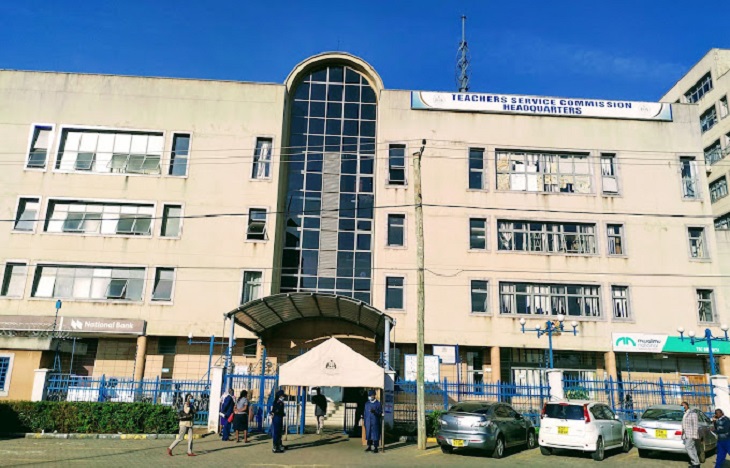 Members of Parliament have revealed dirty tricks being used by some teachers under the Teachers Service Commission (TSC) to get promotions for years. The shocking revelations came from the House Committee on Education.
MPs have been investigating the massive cheating in the Kenya Certificate of Secondary Education (KCSE) where many schools are said to have manipulated results to feature on the "national map." Most schools that cheated came from Nyanza and Kisii.
MPs have found out that teachers manipulate KCSE results to elevate their schools so that TSC recognizes and promotes them. TSC promotes teachers based on merit and performance based on national exams such as KCSE to various positions and job groups.
The Committee also found out that "powerful" headteachers manipulate the kind of invigilators they receive for their schools so as to enable cheating. "They have powers to get invigilators who would turn a blind eye to enable cheating in National Exams."
The MPS found out that officials at the Kenya National Examination Council (KNEC) have been selling examination papers together with marking schemes to the highest bidder. "It is a lucrative business where schools are coughing out millions to get hold of the papers."
During the 2022 KCSE, there were concerns among parents, teachers, and other stakeholders about massive cheating given the abnormal results that some schools that had never featured on a national map got.
According to the committee, a sudden shift in performance during last year's exam was abnormal and the findings reveal that those schools cheated in exams by buying exam materials beforehand from rogue KNEC officials.
"There was massive cheating in KCSE 2022. This is a concern that has been raised by parents, teachers, and other players within the sector. And our findings have found out that indeed, there was cheating," said the Committee in a statement.
About Post Author