Day 1 Of PRSK Summit: Social Media And Women Health
The Public Relations Society of Kenya (PRSK) Summit has kicked off in Mombasa on Wednesday 13th 2019 to explore various aspects…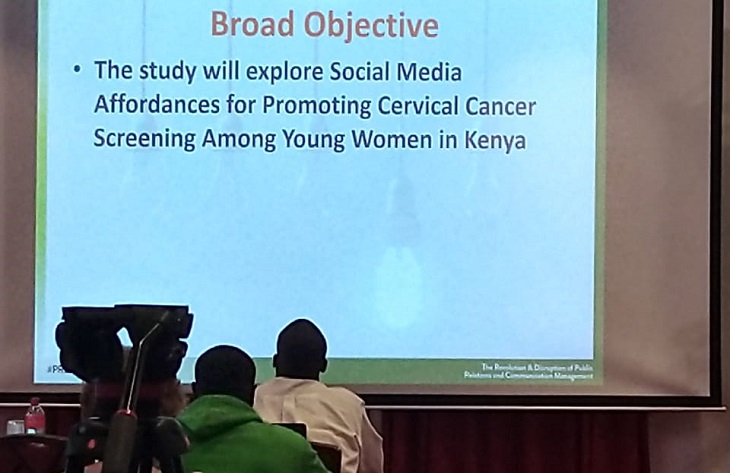 The Public Relations Society of Kenya (PRSK) Summit has kicked off in Mombasa on Wednesday 13th 2019 to explore various aspects of public relations and how individuals and organizations can leverage on it to grow.
The conference kicked off with the look at the role of social media in health communication among women by Ezekiel Mwabili. According to Mr. Mwabili, social media is a revolution that cannot be ignored when it comes to articulating the issues of health among women.
Stats show that 59 percent of adults search for information online in matters related to health. There is need to link the human inter-relation with technology in matters of health.
Mr. Mwabili is carrying out a study that will explore social media affordances for promoting cervical cancer screening among young women in Kenya. Stats show that most women in Kenya, especially young women from the age of 10 are affected by cervical cancer.
There are about 3 million Twitter users, 20 million Facebook users, 25 million WhatsApp users and about 1 million LinkedIn users in Kenya. The numbers might be higher because some individuals have multiple accounts. The numbers indicate how powerful social media is in terms of numbers.
GeoPoll says 76 percent of Kenyans get their information from social media platforms with at least 10 percent of them clarifying it with the mainstream media. This implies that many people who get information from social media platforms consume and take it as gospel truth.
About Post Author