Credit Bank Set To List At The Nairobi Securities Exchange
Credit Bank is set to list at the Nairobi Securities Exchange (NSE) as announced by President William Ruto on Tuesday.…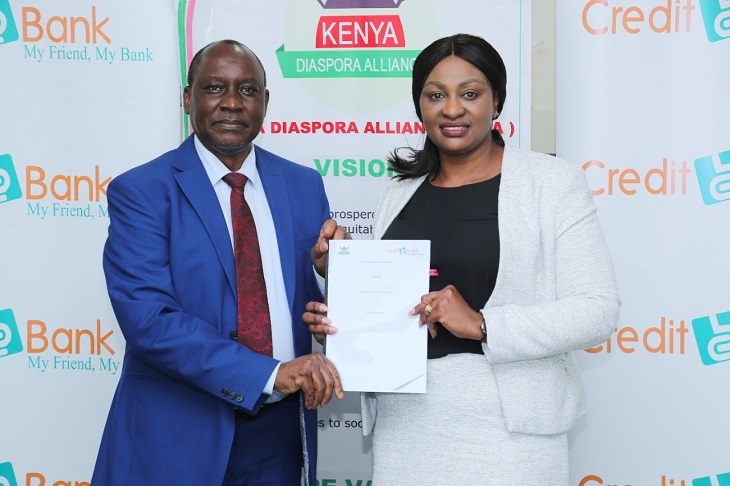 Credit Bank is set to list at the Nairobi Securities Exchange (NSE) as announced by President William Ruto on Tuesday.
"I would like to congratulate Credit Bank for starting the journey to list at the Nairobi Securities Exchange," said the President at the NSE on Tuesday.
Credit Bank is a small-medium enterprise-focused bank that has been hailed for coming up with products tailored towards uplifting the SME sector through loans and grants.
The lender was ranked 26 out of 39 commercial banks in Kenya in 2021 with net assets of 25.9 billion shillings. It has 18 branches spread across major towns in Kenya.
At the same time, President William Ruto announced that yogurt producer Bio will also be listing at the NSE. The Head of State said that his aim is to have as many companies as possible listed at the NSE.
The government is in the process of privatizing best-performing state companies in an effort to have more companies listed at the NSE.
Nairobi Securities Exchange has often been dominated by the "big boys" made up of the giant telecommunications company; Safaricom, banks such as Co-operative Bank of Kenya, Absa Bank Kenya, Kenya Power, and Lighting Company (KPLC), and the East African Breweries (EABL).
Safaricom has for years been the anchor of the NSE, controlling more than 50 percent of the NSE. When Covid-19 hit, the markets were shaken and the NSE lost billions of shillings as foreign investors took off.
The just-concluded general elections hit the markets hard due to uncertainties. But things are looking up. On Tuesday, with President William Ruto at the NSE, the markets gained 43 billion shillings in hours.
There are, however, murmurs that the government might be seeking to control the markets through interference in who should list and who should not. But the President has rubbished such claims saying it is all for the good of the markets.
About Post Author