The High Court of Kenya has certified as urgent a case challenging President William Ruto's appointment of 50 Chief Administrative Secretaries (CASs). The appointments have been criticized by millions of Kenyans as well as leaders.
The case seeks to have the courts compel the President to undo the appointments on the account that the positions are unconstitutional and will cost the taxpayer billions of shillings. Based on recent rulings in cases concerning the government, the courts might just allow the CASs to be sworn in.
The court has ordered the interested parties to be served immediately and have the case heard, a move that might stop the swearing-in of the largest number ever of Assistant Ministers in the history of Kenya.
Here is the directive from the High Court of Kenya: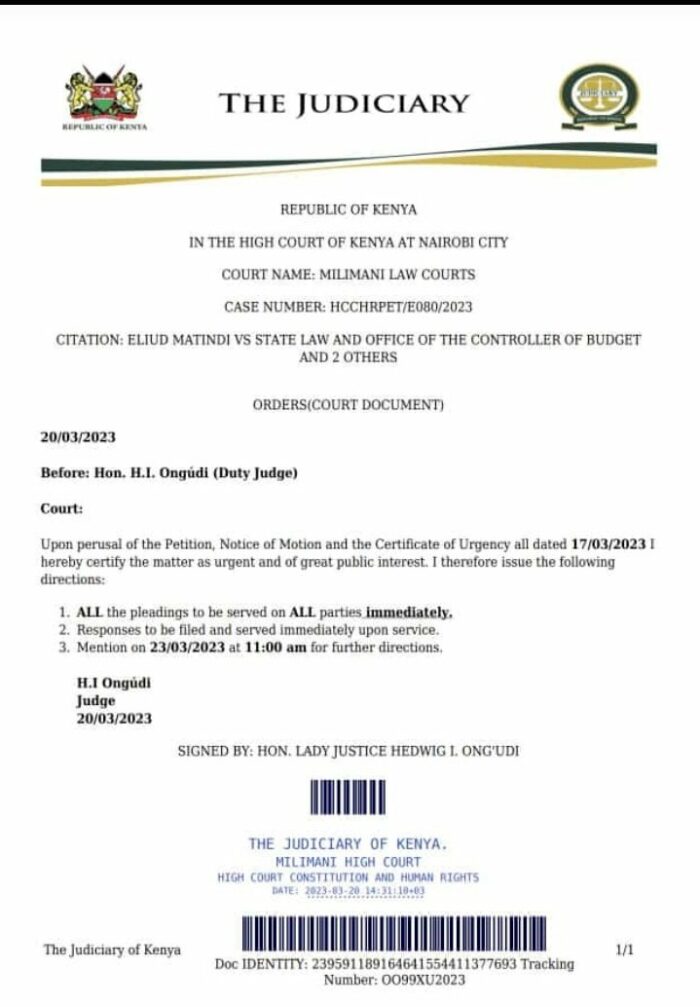 The courts had initially declared the position unconstitutional but later backtracked, giving the President a go-ahead in appointing his men and women.
President William Ruto appointed 50 Chief Administrative Secretaries (CAS) to be in charge of fewer than 22 Ministries, a move that will see Kenyans pay billions of shillings to maintain the lifestyle of the humans appointed. It is ironic given it comes from a Hustler Government.
Among those appointed are politicians who were rejected by the people during the last election as well as party loyalists who campaigned for the current government.
Ruto appointed the CASs despite promising his supporters that his government was not tailored toward creating useless positions that would overburden Kenyans with costs.
So far, most leaders within and without the government have raised concerns about a large number of CAS, the majority of which have no idea what their roles would be.
David Ndii says that the appointment was necessary to "reflect the face of Kenya". Rigathi Gachagua says that the appointment was meant to help the government deliver on its promises.