CA Launches Phase II Of Universal Service Fund In West Pokot
The Communication Authority of Kenya has launched the second phase of the Universal Service Fund (USF) in West Pokot. The…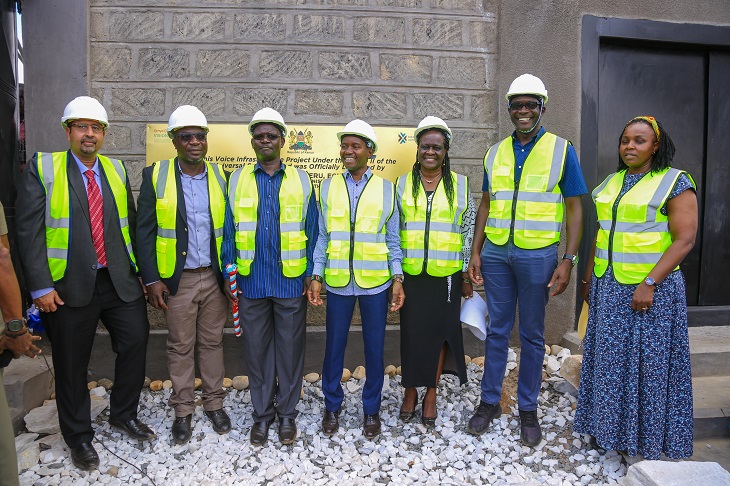 The Communication Authority of Kenya has launched the second phase of the Universal Service Fund (USF) in West Pokot. The Authority uses USF to enhance access to communications services in various parts of the country, especially in the un-served and underserved areas, which are mostly remote and hard to reach.
The launch of the second phase by the Authority is set to give Kenyans in various parts of the country who have for long been "forgotten" when it comes to internet inclusion an opportunity to be part of the evolving world through connectivity.
The Authority carried out an ICT Access Gap Study in 2016 that recommended priority areas that were to be focused on in a tailored implementation of the Fund. The study was updated in 2021 to include more areas as well as advancements in the sector.
"One of the identified projects for implementation was the Education Broadband Connectivity Project which targeted to connect public secondary schools with high-speed internet. This was the first of its kind in the region where secondary schools were to have internet," said the Authority.
The second implementation goal was to have the mobile network project avail mobile communications services to various parts of the country. The Authority has been at the forefront to ensure that the country has stable connectivity over the years.
During the first phase of the USF project, the Authority managed to connect about 884 public secondary schools across the 47 counties to high-speed internet. Seven of the schools that benefitted during the first phase are in West Pokot and they include; St. Elizabeth Girls Morpus, St. Theresa's Tartar Girls, Kapenguria Boys, and St. Cecilia Chepareria, St. Comboni Amakuriat, Nasokol Girls and Holy Cross Boys Secondary School.
In mobile connectivity, during the first phase, the Authority connected 78 sub-locations, covering 330,342 people, spread across 15 counties in Kenya. Five of the sub-locations are in West Pokot.
The Authority is now in the process of implementing the Phase II of the mobile connectivity project targeting 101 unserved and underserved sub-locations spread across 19 marginalized counties in Kenya. So far,  20 sites in 20 sub-locations have been finalized with 15 now active.
Out of the 15 active sites, 14 are in West Pokot County with residents enjoying the transformation brought about by mobile communications services.
About Post Author