BIC Makes It Easy For Parents To Instil Social Distance Culture Among Kids
BIC, the country's leading stationery brand, launched a new campaign to help educate and promote social distancing for kids. The…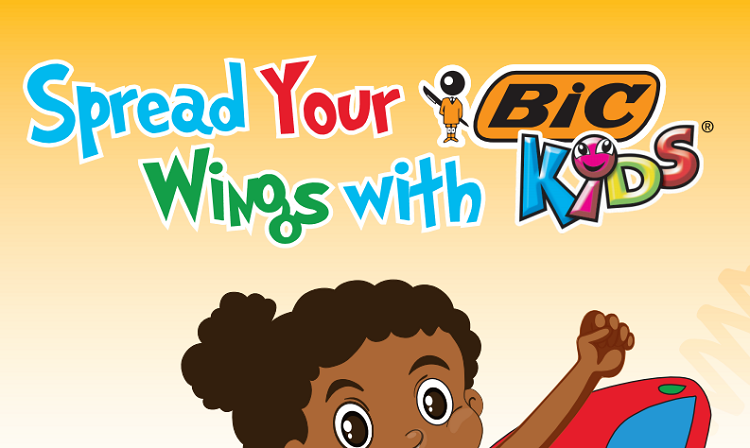 BIC, the country's leading stationery brand, launched a new campaign to help educate and promote social distancing for kids.
The newly launched "Inspire Kids' Creativity with BIC Kids" campaign features BIC Kids Evolution Stripes coloring pencils, a favorite among kids around the world that are being launched in Kenya.
With this campaign, BIC is expanding its popular stationery line of products in East Africa with the BIC Kids Evolution Stripes coloring pencils.
The new set of 12 coloring pencils, packaged in a resealable wallet, is designed to be easy for children to use for everyday coloring projects both at home and at school.
The pencils are manufactured with pigmented leads that are easy to sharpen for creating crisp lines and vivid solids. The coloring pencils feature break-resistant barrels that do not splinter if broken, thus offering long-lasting performance.
As part of the "Inspire Kids' Creativity with BIC Kids" campaign, BIC is launching a Do-It-Yourself (DIY) project that will engage parents and children. The fun activity calls on kids to create personalized 115cm -wide wings, that once worn, will act as a reminder to social distance from others. The wings kit provides a step-by-step guide as well as designs that can be printed and cut out.
With many children still spending much of their time at home due to the pandemic, BIC understands the importance of keeping kids engaged and entertained through activities that can unlock their creativity.
"BIC believes that creativity is a key aspect of a child's development. We understand that coloring is an important therapeutic activity that helps children develop patience, improve focus, enhance motor skills, and fuel creativity and self-expression," said BIC East Africa Marketing Manager Paloma Lengema.
"Along with the launch of our new coloring pack, we are excited to introduce projects that can engage and entertain kids, all while educating them on the necessary steps to stay safe during this pandemic."
The BIC Kids Evolution Stripes coloring pencils are now available in Kenya in retailers and book shops and on leading e-commerce platforms.
About Post Author