Bank Of Kigali Adds A New Feature On Their Mobile Banking
Bank of Kigali customers will now track their loan repayment schedules, interest costs, and outstanding balances on their mobile phones.…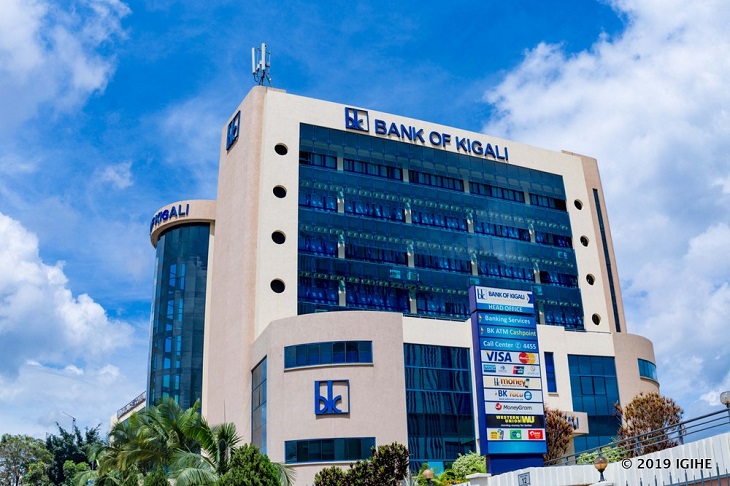 Bank of Kigali customers will now track their loan repayment schedules, interest costs, and outstanding balances on their mobile phones.
This follows the activation of a Loan Repayment Feature on the BK Mobile App that allows borrowers to keep track of their loan repayments without queuing at bank branches.
The new feature is in line with the lender's mission of achieving technology transformation impacting the lives of Rwandans through its innovative digital products and services.
"This unique feature not only enhances the user experience but also aligns with the bank's commitment to delivering convenience and accessibility to its customers," the bank said in a statement.
The feature updates customer repayments automatically, providing customers with real-time updates on their loan status.
"This state-of-the-art feature ensures transparency and allows customers to stay in control of their finances, making informed decisions about their loan repayment journey," said BK in the statement.
BK is Rwanda's leading financial institution by assets, market share, and profitability.
The lender remains on the cutting edge of investments in infrastructure, partnerships, and innovative products to ensure seamless customer service.
"With the development and launch of new digital products, such as the BK Apps Loan Repayment Feature, the bank continues to demonstrate its unwavering commitment to transforming lives and fostering financial inclusion."
The lender has won several back-to-back international and regional banking awards from Euromoney, The Banker, Global Finance Magazine, and EMEA Finance.
It was recently awarded 'Best Bank in Rwanda 2023' by Global Finance Magazine for the third consecutive year.
The banking institution is a subsidiary of BK Group which has four other subsidiaries — BK Insurance, BK TecHouse, BK Capital, and BK Foundation.
The commercial leads with a market share of over 30 percent across key metrics. The Bank has a distribution network comprising 68 branches, 13 outlets, 9 mobile vans, and 3,044 agents, and serves over 361,595 individuals and over 27,117 business entities.
About Post Author