Anyone Spending Ksh 3000 At Carrefour Is Getting Ksh 400 Back This Tuesday: Here Is The Secret
The cost of living is just off the roof for millions of Kenyans. The price of unga is beyond many…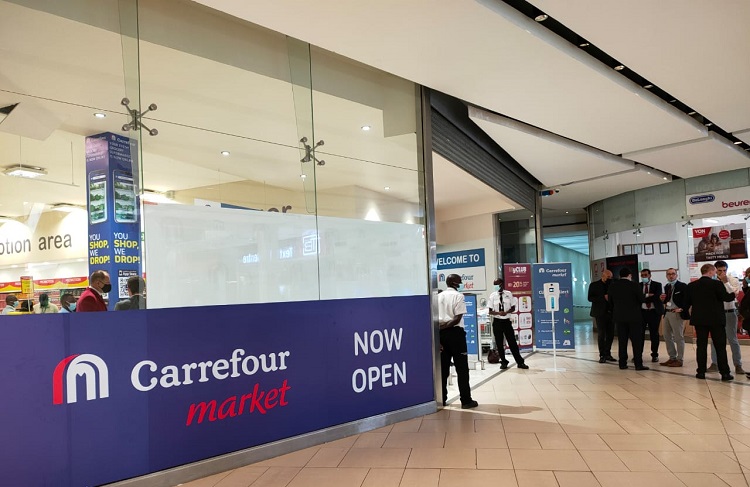 The cost of living is just off the roof for millions of Kenyans. The price of unga is beyond many pockets. The price of sugar cannot even be discussed. The price of salt, for the first time, is up for most households. Everything has its prices hiked.
The cost of fuel is high too. Everywhere every Kenyan turns, the cost of living is biting. Despite efforts by the government to try and bring this down, most Kenyans are still suffering. The only way that one can save some coins is through discounts.
Now, imagine doing shopping worth 3,000 shillings from a supermarket and getting 400 shillings back. Just imagine that. This supermarket is Carrefour and is doing this Tuesday in partnership with UBA Bank Kenya using UBA Visa Card.
Carrefour Supermarket, one of the leading retail chains in Kenya, has introduced an exciting promotion in partnership with UBA Bank Kenya (United Bank for Africa).
Customers who shop for goods worth Ksh 3000 or more using their UBA Visa Card at any Carrefour outlet will receive a remarkable Ksh 400 cashback. This initiative aims to reward customers for their loyalty while encouraging the use of digital payment methods.
The promotion comes at a time when digital payments have gained significant popularity, offering convenience, security, and speed. Together with UBA Visa Card, Carrefour Supermarket recognizes the importance of embracing technology and facilitating seamless transactions for its customers.
To take advantage of this enticing offer, shoppers simply need to make a purchase of Ksh 3000 or more using their UBA Visa Card at any Carrefour store.
Whether it's groceries, household items, or personal care products, customers have the freedom to choose from a wide range of quality products available at Carrefour.
Upon completing the transaction, the customer will automatically receive a cashback of Ksh 400, effectively reducing their total expenditure.
The promotion aligns with the broader efforts to promote a cashless society and encourage the adoption of digital payment systems in Kenya.
The introduction of the UBA Visa Card promotion at Carrefour Supermarket highlights the supermarket's commitment to enhancing the shopping experience for its customers.
The Ksh 400 cashback offer adds value to customers' purchases, enabling them to enjoy additional savings while shopping for their everyday needs. It presents an excellent opportunity for shoppers to maximize their budget and stretch their purchasing power.
So, head to your nearest Carrefour outlet today, make a purchase of Ksh 3000 or more using your UBA Visa Card, and enjoy the fantastic Ksh 400 cashback offer!
About Post Author