Allan Kilavuka Advocates For Single African Air Transport Market
Speaking to CNN, Allan Kilavuka, the CEO of Kenya Airways unpacked the role that the African Continental Free Trade Agreement…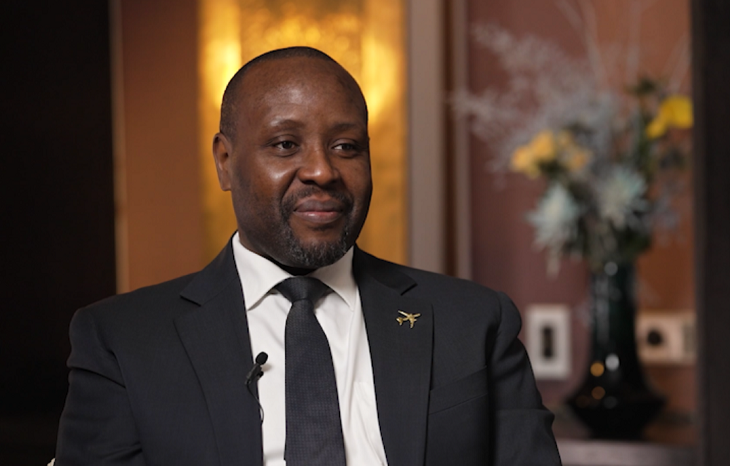 Speaking to CNN, Allan Kilavuka, the CEO of Kenya Airways unpacked the role that the African Continental Free Trade Agreement could play in boosting passenger and freight traffic on the continent.
"There's not enough traffic moving from south to north and north to south, and not enough goods being traded between Sub-Saharan Africa and North Africa.
But I believe this is about to change because of the African Continental Free Trade Area, which now, first of all, will give access to goods, and also allow for more freedom of movement for people from both sides."
In many parts of Africa, the aviation sector is still in its infancy, with poor infrastructure and a fragmented network of routes. Even getting to the Aerospace African Forum posed a challenge for many. For example, the Secretary General of the African Airlines Association, Abderahmane Berthe, said, "I live in Nairobi, in Kenya. I had to fly Nairobi via Addis to go to Bamako in Mali, and then to connect on another airline from Bamako to Casablanca." Berthe is part of the group working to liberalize air transport in Africa in areas such as traffic rights, market access, and airline capacity.
Although Kilavuka and other aviation leaders are arguing for the liberalization of the market in Africa, the CEO of Kenya's national air carrier believes that this could be done in stages to help with the enormity of the task, "What we have said is, even when it comes to the liberalization of the aviation, we could start with pockets, East Africa, Southern Africa, West Africa, and see how that works. And then before we blow it out, because I know it's big, we have 55 countries, a very large continent, 1.2 million people, so it's a large thing, it's a large project to implement all at once. So, if you implement it in pockets and then roll it out, then that makes much more sense."
Using the Single African Air Transport Market (SAATM), the continent is aiming to increase economic integration, promote social integration, and boost intra-African trade and tourism. SAATM was launched in 2018, but so far only 35 of the 55 African countries have signed up.
Kilavuka argues that African airlines must consolidate if the continent is to improve its aviation prospects, "The African aviation market is very fragmented. I mean, 55 countries, we have so many airlines on the continent. Most of them are not viable, that truth be told. The solution to that is to consolidate. Just like that has happened in Europe, it happened in the US, it happened in Asia. We need to consolidate so that you create bigger entities that are more economical from a scale perspective and can respond to high costs. They can together talk to suppliers and get more bargains when it comes to purchases, so bring down the unit cost of operation."
About Post Author