African Podcasters Who Are Changing The Media Landscape
The popularity of podcasts has been growing steadily in Africa for the past decade. CNN's Inside Africa hears from people who are…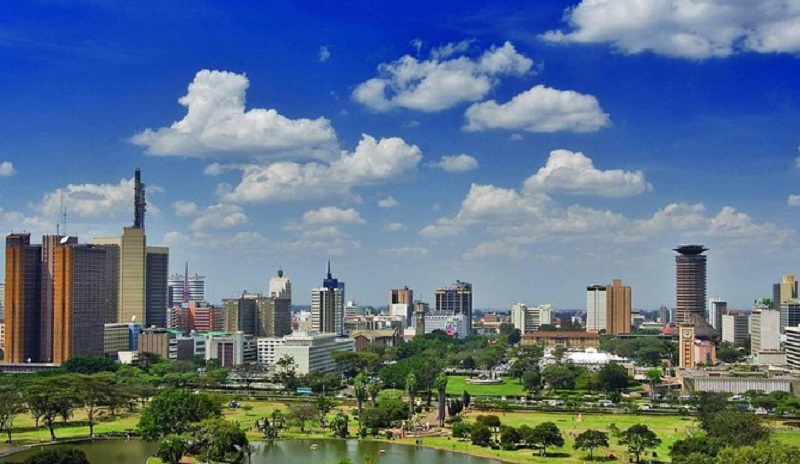 The popularity of podcasts has been growing steadily in Africa for the past decade. CNN's Inside Africa hears from people who are helping to shape discussions across the continent and are creating an inclusive podcasting industry.
CNN meets the team at Africa Podfest who celebrate podcasting across the continent, provide resources and create events. Melissa Mbugua,co-director, Africa Podfestspeaks about how she is driven to discover fresh voices and different stories: "When I first got introduced to podcasts which were American ones I thought it was so fascinating that I could hear authentic stories and I started to ask myself what would someone in Senegal, someone in Kenya, someone in Uganda have to say that I would love to hear and if so if they exist I wanted to find them."
Josephine Karianjahi, co-director, Africa Podfest, explains how podcasting in Africa is evolving: "Because Africa has so many different countries, different contexts, diverse languages it's not always been instant that people connect through audio. Now we are seeing it more and more… We are finding people co-hosting, guest swapping, they're changing the ways we tell stories around Africa and they are also challenging us to think what does it mean to be African. What does it mean to be from my country, what does it mean to be a woman in Africa, what does it mean to be someone who doesn't necessarily have all the resources but still wants to create for audio."
The hosts of the Dandora Hip Hop City podcast, Gushin McGush and Kenya Mwangi, focus on community and telling inspirational stories. Kenya Mwangi describes how their background shapes the stories that they share: "The type of community we are from, they say you live off under two dollars a day so that means that both the parents are working extra hard… you find some parents are not even pushing their children to finish school so this turns out to people trying to get money in illegal ways. The reason we came up with the podcast is to tackle such issues."
Giving a platform and a voice to people who were previously unheard is important to the Dandora Hip Hop City podcast. Gushin McGush says: "Our voices as journalists and podcasters are heard because we are agenda setters… We say we want to tackle this on this episode because of a certain reason and our voices are being heard through the podcasts we are doing."
Innovation, technology, better access to the internet and the relative cheap way of creating content has seen a surge of interest in podcasting. Inside Africa meets Adelle Onyango, one of Kenya's most popular podcasters and media personalities whose Legally Clueless podcast attracts millions of listeners. It was inspired by a period when she left her high profile job in radio, she explains: "I always say that podcasting saved me in more ways than one. Starting your own way is daunting because you want it to thrive, you want it to succeed."
An activist who helps to empower women and young people she realized that the she could use her podcast to champion causes she cares about.She says:"There wasn't space to be an urban African and a traditional African at the same time. There wasn't space to be a striving African woman there wasn't a space to share those stories that people on other continents are going through. Relationships, mental health fears about our lives and careers."
In addition to her podcast, Adelle Onyango works with Carolina for Kibera, an NGO dedicated to alleviating poverty in what is often described as the largest slum in Africa. She mentors young people and attempts to address several issues including mental health.
On how podcasts can help with this she says:"I think one way of destigmatizing certain topics that have been deemed taboo is by storytelling… hearing people who sound like them, have names like them, talking about places they know are living this reality then it becomes not this detached thing, especially when its mental illness, oh no that's not an African thing, then you understand it's a human thing and there's actual ways you can remedy this and we can have open conversations. We don't have to stigmatise people."
Adelle Onyango has made her podcast into a successful business and thinks it's a good time for other young Africans to take up the art: "I'm really excited about the future of podcasting, especially for Africans because we can tell our own stories, we can talk about the issues that are important to us… You can actually start now and start making a living and growing your own media company literally from your hostel."
About Post Author