AAR Healthcare Appoints Elizabeth Wasunna As General Manager
Ms. Elizabeth Wasunna has been appointed the new General Manager of AAR Healthcare, the company announced today. With over 20…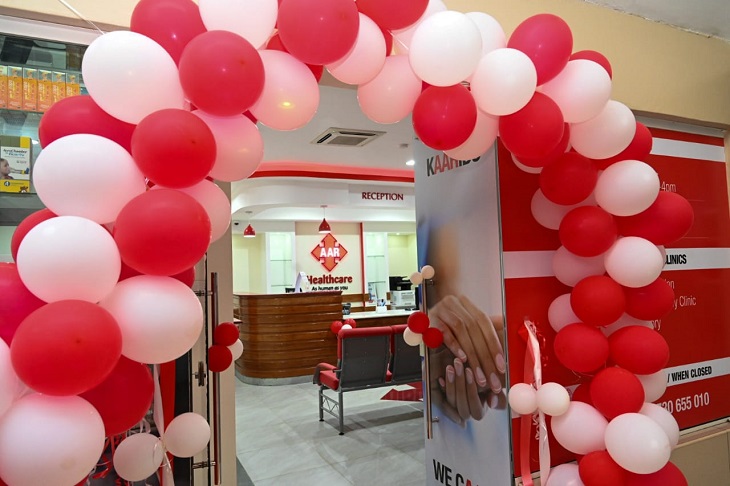 Ms. Elizabeth Wasunna has been appointed the new General Manager of AAR Healthcare, the company announced today. With over 20 years of experience leading multicultural teams, Elizabeth brings a unique blend of practical, social, and cultural approaches to the leadership role.
As a highly accomplished professional who has worked in various leadership roles at Safaricom PLC, Kenya Shell and Total Energies, Elizabeth has consistently driven sustainable business growth by developing and executing winning strategies, building high-performance teams, and delivering exceptional customer experiences.
Elizabeth is a certified executive career coach by the International Coaching Federation and has excelled in coaching, motivating, and developing high-performing teams. She has also completed several short professional development courses, including Agile 101, Servant Leadership, and Women in Leadership.
Speaking on her appointment, Steve Okeyo, the CEO at AAR Group said, "We are excited to welcome Elizabeth Wasunna to AAR Healthcare as our new General Manager. Her impressive track record of leadership and innovation is nothing short of exceptional, and we have no doubt that her expertise and vision will be instrumental in propelling AAR Healthcare to new heights of growth and success."
"I am honored and excited to join the AAR Healthcare team. I am fully committed to leading the organization in providing excellent healthcare services to our valued clients," stated Elizabeth. "I look greatly forward to collaborating with our talented team and stakeholders to maintain the organization's track record of success and also propel it towards new heights of growth and achievement."
Elizabeth holds an MBA in Finance from the United States International University – Africa and a Bachelor of Education in Economics from Moi University. She also holds several professional certifications, including Leadership and Ethics, Graduate Assessor, and Interviewer Training.
Related Content: AAR Healthcare Kenya Launches New Outpatient Center In Kisumu
About Post Author