A Time To Enjoy SomeAmaizing Wildlife Migration In Kenya
It is Migration season, and tourism enthusiasm now revolves around the Great Wildebeest Migration, but you could choose to spend…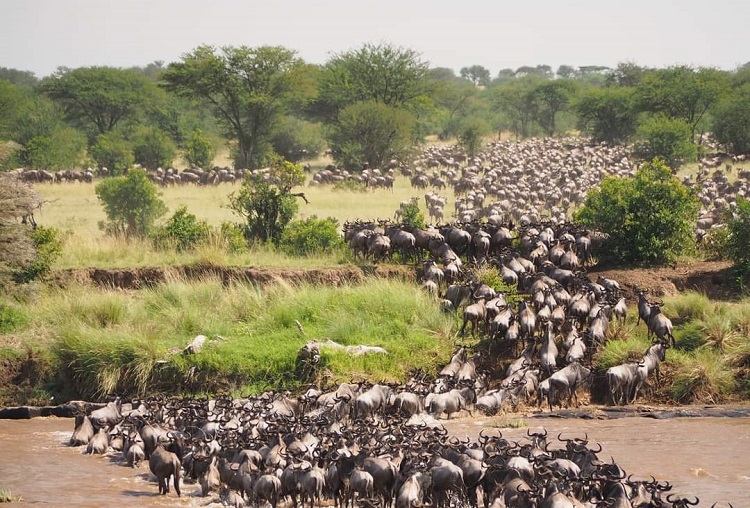 It is Migration season, and tourism enthusiasm now revolves around the Great Wildebeest Migration, but you could choose to spend your time at the Kenyan coast and marvel at how a 15-meter long and 30-ton humpback whale creates massive splashes as they jump out of the Indian Ocean waters before splashing back in with a rhythmic swim.
In what is known in Kenya as a Twin Migration, wildebeest and the humpback whales migrate between the months of June to October marking a unique wildlife phenomenon that incorporates both the vast savannah and sea safaris.
The wonder is a lesser-known phenomenon in Kenya, and up until recently, it's become one of the best things to do every year as you visit the coast between August and September.
Every year, hundreds of humpback whales travel from the Antarctic to the East African coast reaching Kenya's tropical waters where it is safe to breed. The migration was first monitored in 2011 and has grown to become one of the best tourist attractions.
Wildlife enthusiasts traveling to Kenya for holiday and those who would love to sample safari now have the chance to experience both migrations. The Sarova Mara Game Camp in Masai Mara offers you a unique opportunity to see the wildebeest as they cross River Mara back to Kenya.
While in the coastal region of Kenya, be sure to visit the Sarova Whitesands Beach Resort & Spa in Mombasa which has amazing offers and activities. With day trips and tours across scenic environments along the Kenyan coast, the opportunity is worth not passing up.
Sarova Whitesands Beach Resort & Spa is located on one of the longest beachfront protected by the Mombasa Marine Park. It features four beautiful swimming pools, three restaurants, and a beachside nightclub. Each of the spacious rooms is air-conditioned and they offer ocean, pool, and garden views.
The hotel makes for a perfect place to have a comfortable evening after long day trips, and with various types of indigenous and exotic cuisines, your stay is bound to be one unlike any other.
About Post Author