A Sit Down With With James Hunt From CNN
What sort of conversations is CNN having with clients now We've been in regular communication with our partners across the…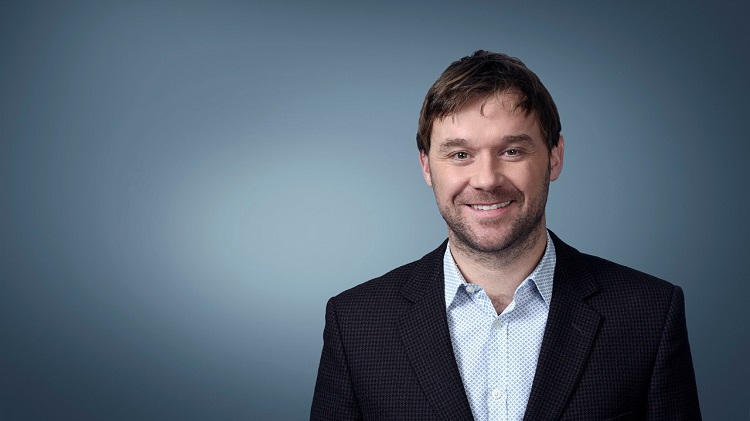 What sort of conversations is CNN having with clients now
We've been in regular communication with our partners across the world throughout the crisis, particularly in travel and tourism because this sector plays such a vital role in the strength, stability & sustainability of countries around the world. As we work globally and across many sectors, every conversation is different because we know that every country, every industry, and every client is experiencing this in a different way and needs to respond accordingly.
To that end, we created a central taskforce from across CNN International Commercial comprising experts in brand strategy, media planning, audiences and data, and creative. This task force has been deployed to work closely with our sales teams and clients to offer counsel about maintaining relationships with their customers based on individual client needs as well as sector and geographical nuances.
We have also hosted webcasts with clients to share knowledge and lead sector-specific discussions. The response has been welcomed by our client base as we are delivering a service that only CNN can provide based on years of trusted partnership and knowledge of their business.
Travel and leisure brands were the first to be affected by Covid-19. Is this new CNN campaign for the UNWTO a hint that the industry might start being a bit more proactive?
Very early on the UNWTO recognized the enormous challenge facing the travel and tourism sector as a result of the global health crisis of COVID-19, and went public with its "By staying home today, we can travel tomorrow" message to ensure the focus remains on healthcare. This message has been adopted in campaigns and communications from the UNWTO's member states. For now, this is the correct broad message across the industry because it is important to still be present in travelers' minds, which is why we are working with the UNWTO on the campaign launching this week.
However, looking ahead we are now working closely with some countries further into the recovery stage to prepare more proactive campaigns when there is the confidence of the COVID-19 crisis being under control, making travel safe once more. This needs to be carefully balanced, of course and is likely to be a phased approach such as starting with an initial focus on domestic tourism or overland travel.
Every nation and every company dependent on travel and tourism needs to be developing now their strategy to attract and accommodate visitors for when the world is ready to travel again. We are also seeing a real trend for destinations to be highly creative – if you had planned to visit Louvre Abu Dhabi or the pyramids at Giza but had to cancel your plans, why not at least experience them via a virtual tour, for now, at least to whet your appetite?
As some travel brands are starting to spend again, from your global perspective, is this a trend you recognize?
Ultimately, the decision of where and when to travel will come down to consumer confidence. Some countries and regions are certainly closer to running destination campaigns than others, recognizing the value of staying connected with global audiences as they continue to dream of their 'where next'. Naturally, because APAC was first affected by COVID-19, countries from that region are most likely to be first to be ready to re-engage consumers. However, we are also planning campaigns for travel and tourism partners from other regions such as the Middle East.
While the world is still now very much under lockdown, there will be a significant opportunity for travel brands and tourism boards as the crisis eases and risks of a second wave subside, with research from Global Web Index showing that consumers' number one priority for post-outbreak will be booking a vacation. However, the travel and tourism marketplace will look very different then – consumers won't just be looking for beautiful countries and exciting adventures, but also must feel confident in their personal safety when they travel to and spend time in a destination. Trust will need to be built with consumers. When the time is right to deliver on this promise, we will work closely with our partners to pivot the current awareness campaigns to actual destination campaigns.
What campaigns has CNN released during the lockdown, what makes them different from what we may have seen in other circumstances?
Pre-COVID-19 there was already a trend over many years about communicating brand purpose, particularly when engaging with an affluent and high-end audience. However, the current situation has accelerated this trend with, according to Global Web Index, 79% of consumers approving of brands running campaigns that show how they are responding to coronavirus and/or are helping their customers at this time.
Creatively, this has meant reviewing with our clients what we'd planned to do before the crisis to ensure any messaging now continues to be relevant. This has meant pivoting many campaigns on CNN to ensure they are in tune with what our clients are doing and what our audiences expect from them.
A campaign that launched during the pandemic is the 'Art of Leadership' campaign with BMW, including sponsorship of a series on Great Big Story and distribution across CNN platforms of branded content from our studio Create. This campaign had been long in the planning pre-COVID-19 but is actually incredibly relevant to our audiences right now because it speaks to the leadership traits needed right now across the world as governments, businesses, and communities all battle this common enemy.
In addition to our client campaigns, we are also proud of running campaigns using donated media space for the World Health Organisation, the African Union, the NHS, and other health bodies and organizations from around the world. These campaigns have all focused on sharing public health messages about precautionary measures that people can take to combat the spread and impact of COVID-19. Our editorial colleagues are doing an immense and vital job in delivering news and information about COVID-19 to the world, and we are pleased to complement these efforts with relevant public health messages in commercial time.
What's your outlook for the next few months?
Our strategy is three-fold. Firstly, we are working closely with our clients who are disrupted and most affected by the global pandemic to strengthen their ability to remobilize. Through continued engagement and making our taskforce available to them, we are helping our partners through the crisis and are ready for when they need to pivot their messages or re-engage with our audiences.
Secondly, we are dialing up the way we work with sectors that are more needed at this time. This could be home entertainment companies, online banking, and retail or, at a corporate level, the big consultancies. And the third part of our strategy looks ahead beyond the next few months as we plan for the 'new normal' post-COVID-19. Out of necessity, people are trying new technologies and access products, services and content in ways they never had before.
Many of these habits will endure post-COVID-19 and we will be ready to work with brands as they adapt to the new world order. One thing is clear – once COVID-19 has been overcome, there will be no going 'back'. A new world awaits.
About Post Author