A Meeting With Legendary African Footballers
In the first episode of African Voices Playmakers, a special edition of CNN's African Voices Changemakers, Arit Okpo meets the…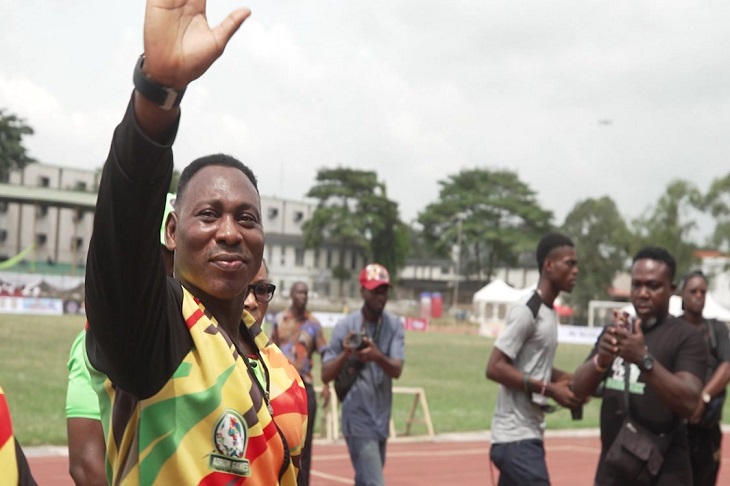 In the first episode of African Voices Playmakers, a special edition of CNN's African Voices Changemakers, Arit Okpo meets the former African World Cup footballers who are making a difference in sport and in their communities.
One of South Africa's most iconic footballers, Lucas Radebe, is sharing his knowledge and passion for the game with the next generation of footballers. Following in the footsteps of his late mother who was very active in the community, Radebe started the ET Radebe Foundation with the goal of empowering, motivating, and creating opportunities for young people through sports.
He describes the importance of nurturing talent, "It's all about the talent. It's about how far you can take it and showcase it. And at the end of the day, money will look after itself. You don't have to chase money, nice cars, or big houses. What you should focus on is you."
Speaking to the children at his foundation, he says, "You're realising why you want to become a footballer, you want to be an example, (yes), the first thing is you want to be an example, you want to inspire."
Looking to the future, Radebe believes that an African team is due a World Cup win, "The time for Africa to win a World Cup, I think it's getting closer. It'll be the greatest moment because all Africans, I think we all want an African team to lift that trophy. I think we'll shift the world. I think the continent will move once we do that and I think we will see miracles. I mean, it will be absolutely beautiful."
Another famous footballer inspiring the younger generation is Nigerian Daniel Amokachi, who started his own professional career at the age of 17. He has passed on his love of the sport to his own children, "It runs in the blood. My little girl is now playing football in school."
Even though he is no longer playing qualifying matches anymore, he still visits the Surulere Stadium often. CNN sees him play a friendly at the Adron Games, a three-day sporting event for which he is an ambassador.
Reminiscing about his experience playing in the World Cup, Amokachi says, "Playing for a club is different from playing for a country, and football for us in Africa is a religion. Nobody can take that away from us."
To the new generation of African footballers who could be confronted with racism within the sport, he advises, "You just have to find a way to jump the hurdle. Do what you can do in that game. The only way that we tackle this, is when you cross that white line, you should be the best that you can ever be."
The program also meets Ghanaian football star Derek Boateng who wants to use football to give others the same opportunities that he had. He tells Okpo, "Football is everything to me. Football saved my life because without football I don't know where I would be or what I would be doing."
Boateng now works as a scout, hoping to give children the chance to change their lives too, "I think football can take a lot of kids out off the street and out of trouble and a lot of kids out there need a break. They need a break, and we have to keep on supporting, keep on helping them."
About Post Author