A Firm That Moved Biological Desert To Biodiversity Hotspot
In a report for Call to Earth, CNN visited the Knepp estate, a 3,500-acre area in the south of England, where a traditional…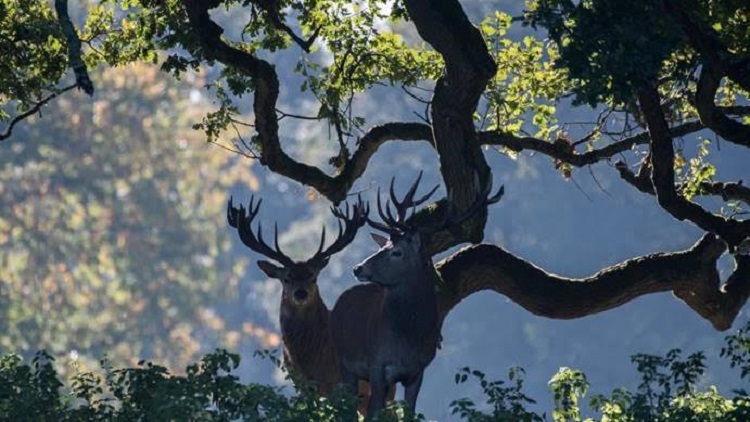 In a report for Call to Earth, CNN visited the Knepp estate, a 3,500-acre area in the south of England, where a traditional farm has been transformed into a biodiversity hotspot through rewilding.
Rewilding aims to restore ecosystems to a natural state and often involves the reintroduction of native animals. Since starting the process in 2001, Knepp is now home to an array of different creatures and has become a celebrated conservation success story, attracting many rare species and transforming the landscape from an English country farm to untamed wilderness.
CNN speaks to the Knepp estate's owners, Charlie Burrell and Isabella Tree about the speed of the process: "We were living in a biological desert… Now, ecologists are blown away all the time by just the amount of life here."
The rewilding process has created what Burrell calls a "kaleidoscopic landscape" as Knepp has welcomed Tamworth pigs, Exmoor ponies, longhorn cattle and red, roe, and fallow deer over the years. This summer, white stork chicks hatched at Knepp as part of a reintroduction program — the first time in centuries this bird has been born in the UK.
Tree explains how the rewilding process can be used to try and prevent extinction, "It shows the potential that this kind of project has for reversing trends of catastrophic decline. If this kind of conservation is carried out on a big enough scale and fast enough, then we could save at least some of the other species from extinction."
Although large-scale rewilding has been seen as economically and socially unrealistic, Burrell says he believes an agricultural revolution is coming, "There's a new movement in Britain where we as farmers are collecting together in big groups, sponsored by the government, to think about nature."
Born out of necessity, rewilding has been a journey of discovery for the Knepp estate, one that Tree says has had a profound psychological impact, "We had known in a very amateurish kind of way that it would be lovely to get biodiversity back, but we hadn't really understood the impact it would have on us and how it would make us feel… It's just been a complete revelation."
About Post Author