Women In East Africa Urged To Embrace Shangazism And Air Their Views
The Shangazi Power Network held its first successful training session with a rallying call for women within and without activism…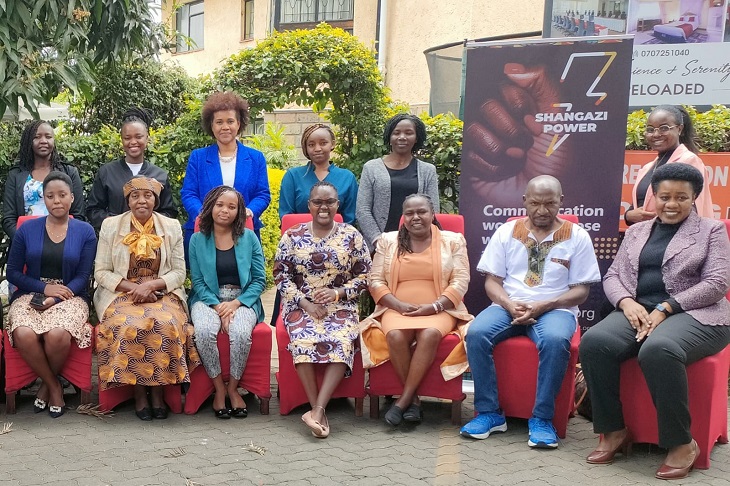 The Shangazi Power Network held its first successful training session with a rallying call for women within and without activism to come out, tell their stories, and air their views without fear of intimidation.
Shangazi, a Swahili term that means "aunty" is currently used amongst women who are specifically on the front in activism, the change makers whose sole purpose is to see the East African region a safer place in every sphere.
Shangazi Power gained momentum and its popularity grew in 2018 during the presidency of President John Pombe Magufuli. He threatened people from Southern Tanzania and warned them in a speech not to try to protest otherwise he would send in forces to beat their "shangazis".
Shangazi Power series which airs on Mwanzo TV tells stories of women who have made an impact, in the course of history across East Africa. It outlines the stories of strong women fighting for the rights of other women at every level of society.
Shangazi aims to amplify women's voices through storytelling. It bridges the gap of how much of one's story as a woman is been told the way one wants it to be told.
"As Journalists we are storytellers and we must document women now. If we cannot do it ourselves, no one else might," said Maria Sarungi Director of Mwanzo TV.
In an era where anything and everything can become a story, Shangazi Power organized a two-day communication training for its network which saw women across East Africa attend.  Among them was Dr. Ananilea Nkya well-known activist from Tanzania and the chairperson of Jukwaa La Katiba (Constitution Forum).
The training is tailored to empower Shaganzi Power Network with communication skills. Women were equipped with knowledge and training on how to use strategic communication tactics to break through communication barriers which are Semantic, psychological, organizational, and personal.
Communication in the digital era has its challenges and women, especially in activism find themselves a lot on the negative side. The training gained to answer a few questions that women faced when they backlash.
According to Maria Sarungi, as a leader when faced with such challenges, you must know how to manage your reputation and the key thing is that when someone is acting up on social media, via mainstream media, or through written press. Most of the time you have a choice to engage or not however when faced with such challenges you need to find your strength. Your currency is your reputation.
The first day of training saw a good number of women activists attend among them was Sarah Bireete, a Ugandan activist and civil society leader, Judy Muthoni Kamau with over 30 years as an activist from Kenya and many more.
Shangazi Power has created safe spaces for women who are in activism to be more visible. The platform has amplified the voices of women in activism and turn, the women are been able to
serve their communities better.
About Post Author