With The Nairobi Heat, LG Bottom Freezer Is Worth Betting On
Nairobi is the city on the sun and this has manifested with the recent heatwaves that have seen millions of…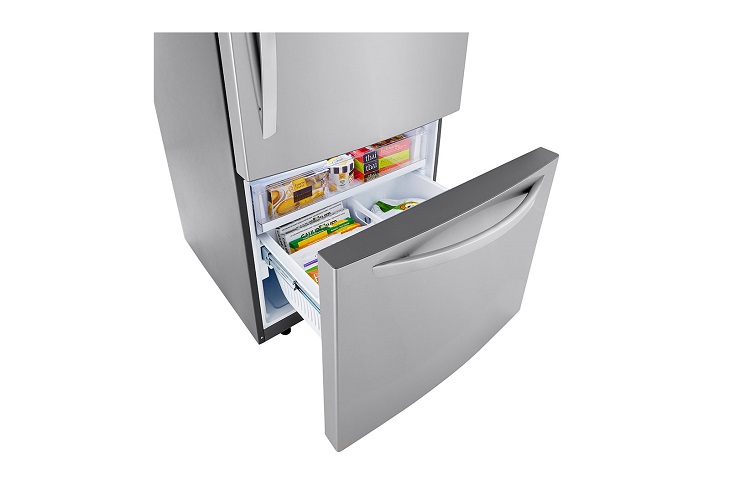 Nairobi is the city on the sun and this has manifested with the recent heatwaves that have seen millions of Nairobians scamper for any shade available. The rays from the scorching sun have been hitting the ground with the might of draining any available water from people's bodies.
With the kind of heat that the people of Nairobi are experiencing, an ice-cold drink or anything cold that can smoothen the throat and keep the body fresh and moisturized comes in handy. And there is nothing that keeps something cold and organic as LG Bottom Freezer.
The LG Bottom Freezer was made with first-class creativity that gives one an ultimate convenience with an immersion of magic and freedom that not only makes one's life easy but healthy too.
The LG Bottom Freezer offers style, convenience, and efficiency to fit your kitchen décor and busy lifestyle.
With the current high temperatures, the LG Bottom Freezer lets one enjoy fresh food and produce as he or she delights their senses for a joyful eating experience. It comes with air vents located at the front of the fridge to help maintain the temperature to keep your food items fresh.
Who doesn't know that LG has a reputation for building high-quality appliances, especially refrigerators? What is more, LG also maintains a help library that includes all your manuals, documents, and video tutorials to show owners how to make the best use of all the features of their LG refrigerator.
The beauty of LG Bottom Freezer also makes them unique. They fit in almost every part of the house; be it in the living room or the kitchen. Their cool colors make them blend easily with your interior designs making them attractive to you and your visitors.
About Post Author