Wine Lovers Treated At First Mombasa Wine Fair
Wine lovers had a rare experience to test and sample wine brands during the first-ever East Africa Wine fair edition…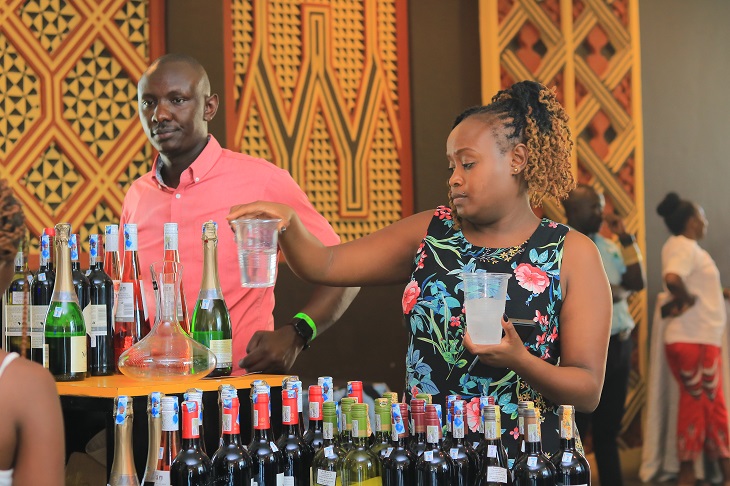 Wine lovers had a rare experience to test and sample wine brands during the first-ever East Africa Wine fair edition to be held in Mombasa.
As part of their effort to expand the wine market scope, the importers are optimistic that the Mombasa fair will open doors for more business, especially during the end-of-year festivities.
According to the event organizers led by Ian Gituku, the wine exhibition will provide an opportunity for vendors and wine consumers to get to understand more about wine brands.
"We bring exceptional experiences on them, there will be a lot of wines that you can't find in supermarkets. We really got to Mombasa vibes because it's part of our market target," said Gituku.
Those in attendance were also taken through a master class teaching where an in-depth analysis of wine is taught so that consumers can be able to identify the best quality and make wise decisions before purchasing wine products.
The event which took place at the English point Marina attracted all wine consumers, vendors, and importers to share their experiences. Some from as far as Nairobi and Rift Valley
"We chose Mombasa because we had received a lot of requests from consumers and we felt it was necessary for us to do it so that the people of Mombasa can also have that experience," said Judy Ngene, one of the wine importers and a member of the organizers.
She said in the future the wine fair will turn into an annual event bringing together diverse importers so that their consumers can have an opportunity to learn and get educated about wine trading.
"We have had a lot of these in Nairobi before and we felt that the Mombasa people have not been exposed to the quality wine we import in Nairobi. We expect people will be able to learn about wine etiquette, how to scout for quality wine and how to drink wine as well," she added.
"We need more of this in Mombasa, we have a lot of wine lovers here but they have been exposed to such events which are very insightful and help us know the new wines and how they test," said Esther Macharia one of the wine lovers.
About Post Author