Why You Need An Air Conditioner In Your Office Or Home
For the last few weeks, the country has been experiencing extremely high temperatures to a point of making it difficult…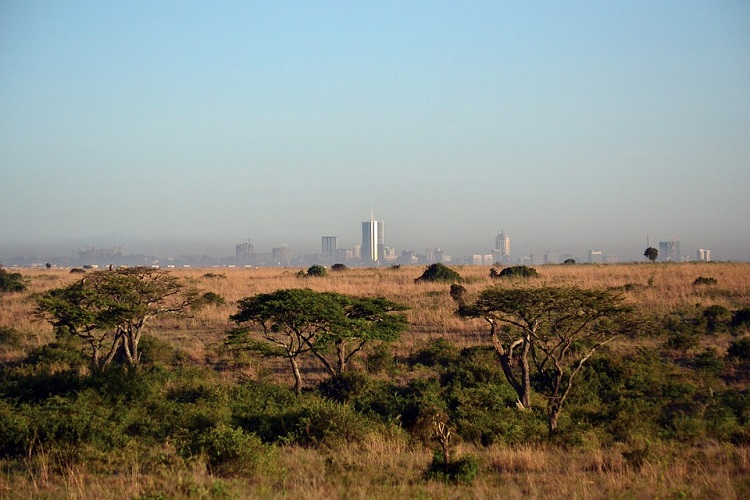 For the last few weeks, the country has been experiencing extremely high temperatures to a point of making it difficult to work during the day and to sleep at night.
Although we have faced high temperatures before, global warming is evident, climate trends are changing, hot months are getting hotter, and it looks like we are up for this phenomenon from now and into the coming years.
Traditionally hot areas like the coast embraced the use of air conditioners a long time ago, and it is high time we do the same in our homes and offices in other parts of the country as well.
Demand for air conditioners in Kenya has been on the rise over the last few years and manufacturers like LG Electronics have not been left behind in keeping with customer needs.
We have witnessed a surge of modern ACs from LG's lineup, one of the most popular ones being the LG Dual Cool. This is a modern AC with a Dual Inverter Compressor that constantly adjusts a compressor's speed to maintain desired temperature levels. This minimal fluctuation saves energy and ensures greater cooling comfort.
Here is why you need the LG Dual Cool AC in your home or office.
Energy saving
Traditionally, appliances like ACs have been known to consume large amounts of power, and people tended to avoid them, especially for domestic use. Not anymore. With environmental awareness and energy cost in mind, LG has continued to introduce modern air conditioners into the market, a good example being the above-mentioned LG Dual Cool Inverter Residential Air Conditioner. This one is built to deliver more efficient cooling while consuming less energy. It also comes with a power-saving operation range frequency that saves more energy than a conventional compressor.
Comfort and better quality of life
Currently, it is so hot that many people are struggling to get a good night's sleep. Lack of sleep is known to make one sluggish and nonproductive, and this ultimately reduces the quality of everyday life. An air conditioner creates a better environment for work and sleep and ultimately a better quality of life.
The high current weather and even normal hot weather also mean that for instance when you get home and switch on your AC, it may take longer to cool the room to a comfortable temperature. The LG Dual Inverter ACs are built to eliminate this problem with their ability to reach 120Hz high-speed cooling and to cool the room 40 percent faster than non-inverter AC models. This unique feature is verified by world-renowned TUV. TUV is a technical inspection association with independent experts who ensure greater quality and safety for people, the environment, and technology.
Durability
We all want value for money and the durability of a device is one of the surest assurances of this. LG Dual Inverter Compressors come with a 10 years warranty, a clear demonstration of the firm belief that the company has in the quality of the products. They also feature an anti-corrosive gold coating, ensuring users years of service with minimal maintenance costs. Once again, these unique features are backed by TUV.
Noise reduction
Gone are the days when ACs made a consistent humming noise. Now, one does not have to worry about air conditioner noise in the home or office because LG ACs are equipped with a skew fan as well as Dual Inverter Compressor. These allow for smooth noise-free operation, which is ideal for both homes and offices.
Residential ACs are now mainstream.
There was a time when it seemed strange to have an AC in the home, with people mostly preferring them for offices. This belief is slowly fading away as domestic use of air conditioning gets more popular, with many people realizing that they can enhance their home comfort with ACs.
Demystifying home cooling is a major step towards making life comfortable especially at a time like this when even hitherto cool areas like Nairobi are getting to temperatures of up to 28 degrees. LG ACs are designed to give a sustainable and stress-free life to users.
About Post Author