Why Should You Strive To Have LG InstaView This Easter Season?
The Easter Holiday is here with us, again. A time to shop, save and meet up with family and friends.…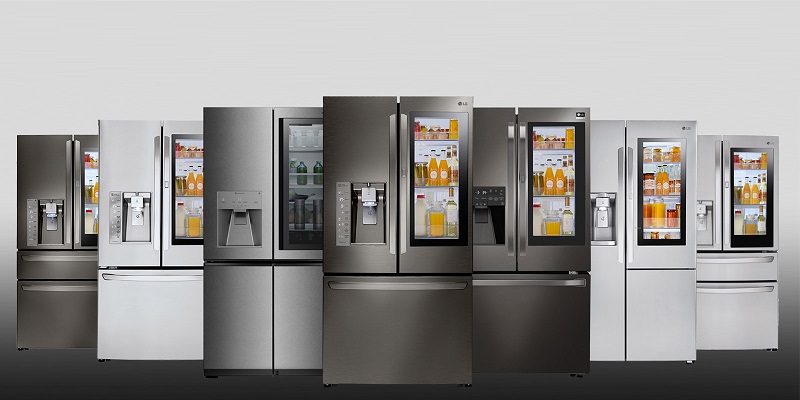 The Easter Holiday is here with us, again. A time to shop, save and meet up with family and friends. This Easter, if you do not have a fridge, perhaps it is time to get one courtesy of LG Electronics which is offering some huge discounts on their fridges, including the iconic InstaView.
The 426(L) InstaView that was initially retailing at 381,995 shillings in LG Electronic outlets is now going for 299,995 shillings. This saves one 82,000 shillings. At the same time, the 601(L) InstaView is going for 279,995 shillings down from 351,995 shillings saving one 72,000 shillings.
The LG InstaView is a fantastic work of art that defines the real craft of technology and one that gives one the convenience and value that they need. Apart from knocking twice and being able to see inside without opening the door of the fridge, it also comes with features that preserve foods for longer and fresher.
The InstaView has what is called a "Fresh Balancer." With a simple switch, FRESHBalancer keeps your vegetable and fruit in their optimal condition respectively by adjusting the right amount of humidity. They will always be green, and fresh with that natural taste this Easter.
It also comes with a Moist Balance Crisper. Moist Balance Crisper™ is an innovative lattice-patterned box cover that maintains the moisture at the optimal level. Your fruits and vegetables need optimum moisture that makes sure that the nutrients are maintained.
At the same time, the door-mounted slim ice maker provides more storage space for 1 freezer part and can be converted to more freezing space. With more freezing space, you are able to store your favorite drinks and foodstuffs without the worry of them going bad.
What is more, there is a Hygiene Fresh+. This is a 5-step air filter process that removes bacteria up to 99.999 percent as well as the bad odor in the refrigerator. This makes the contents of your fridge always have their natural smell and taste.
The ability to save energy makes this fridge cost-effective. LG InstaView comes with the most advanced technology in saving energy with LG's own Inverter Linear Compressor that saves more energy by adapting an efficiency-engineering mechanism.
About Post Author