Why It Is So Complicated to Sell the New Business
Selling a business is always a challenging task that involves both financial and physical investments. Furthermore, this process frequently requires…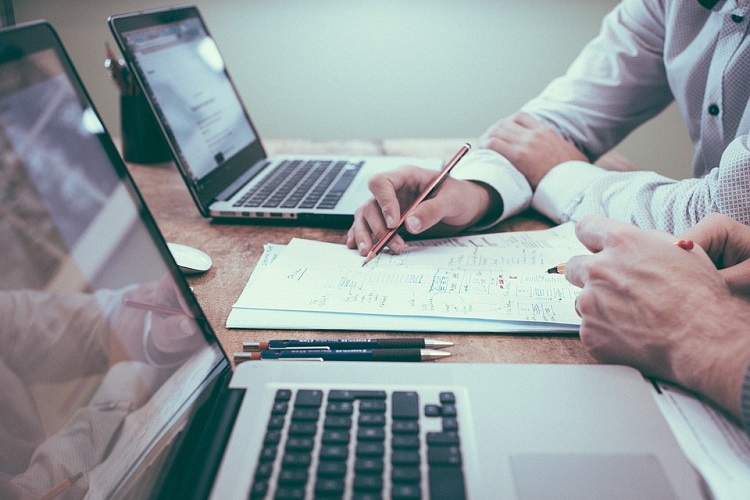 Selling a business is always a challenging task that involves both financial and physical investments. Furthermore, this process frequently requires the engagement of an industry specialist, such as a broker, accountant, and/or lawyer. Do you know how to successfully sell an old business to establish a new one?
Managing multiple enterprises at the same time requires a significant amount of effort. Every day, one must deal with dozens of activities, such as compiling product descriptions, advertising products, discovering new markets for their sale, etc. Fortunately, there are professional writing services review websites, such as Top Writing Reviews, that can assist you in completing some of the tasks.
Nonetheless, ambitious businessmen are continuously striving for more and launching more and more new ventures, seeing them as valuable investment capital that may be monetized over time. As the study shows, the main issue, in this case, is that when they finally feel ready to sell their firms, they cannot do that, and often miss many crucial details.
How do you sell a new business?
There are a variety of reasons for selling a working business. Some people start businesses to sell them. Others are simply exhausted and want to take a well-deserved break. It is also possible that the owners are so tired of the operational activities that they cannot see any other way out.
There are many reasons for selling a business, ranging from the desire to retire by investing the proceeds in foreign real estate to the fact that this was the original goal – to invest, promote, and then sell the business. Reviewing these helpful hints will assist you in preparing to sell your business and negotiating with a buyer.
Provide managerial reporting
First and foremost, the prospective buyer wants to see the business's structure. Provide a profit and loss statement for the fiscal year.
If necessary, obtain reconciliation certificates from counterparties and confirm the availability of contracts with them, as well as confirm the availability of debts for mandatory payments ahead of time.
Develop a business plan for at least two years
It is recommended that one develops a business plan for the next few years to sell the company. This is due to the buyer's desire to acquire future prospects rather than the prior year's accounts. To successfully sell your firm, you must demonstrate its potential using numbers and calculations, showing the buyer how much profit it will generate if purchased. For example, if it's a writing company, you need to prove that it is the best custom essay writing service among others.
The plan should contain data on production, marketing, and all business activities that take place within the business. It should also describe the company's sales areas for a valuable end product, as well as the organization and effectiveness of its operations.
Check out space rental terms & conditions
If you rent space (for example, a studio for your beauty shop), you must first determine whether the property owner will allow another individual to rent it.
Determine the price
There are various methods for determining the price of a final product (i.e., your business). If necessary, you can use the services of a specialized expert. There are several ways to determine the cost of a business:
Cost estimation method. If the company has equipment and premises, they are factored into the price, but you must differentiate between the sale of assets (investments in the business in the form of equipment and appliances) and the sale of a finished business (the idea that will bring money). The business is viewed through the lens of the incurred expenses. The company is divided into assets, the value of which is calculated separately and then added together. The amount received is considered the company's market price. This method of cost estimation is used for a business that does not generate a consistent income;
Method of comparison. Because identical companies do not exist, the cost is estimated based on a comparison of the values of similar companies;
The revenue method. The brokers regard it as the best way to estimate the cost of the business. Typically, the price is the amount of net profit for the previous 18 months.
Find the buyer
You can sell your business on your own or with the assistance of a business broker, or to your partner:
Through the broker services
Brokers handle the entire process of finding buyers, negotiating, and supporting the transaction. Their commission ranges from 5% to 10% of the business's cost. Some brokers specialize in specific industries only.
Hereby, it is important to remember that brokers do not see the main goal as selling your business; rather, they consider only those offers from which they can profit the most. As a result, if your company is not a strong market competitor, the broker may turn your offer down.
Selling by yourself
There are numerous websites where you can post your offer to sell a business. Make certain that your offer is visually appealing enough to attract attention. To do this, you will need to write a good description of all the strengths of your new venture to sell it. A professional writing services review website like Rated by Students can assist you with this.
In some cases, you will also need to make some payments to register. Nonetheless, this method allows you to directly negotiate with a potential buyer.
Selling a company to a partner
Many businesses founded by multiple co-owners fail over time due to disagreements or when one of the players leaves the game. Selling a business to a partner is a common and accepted practice. It is critical in this case to reasonably assess the cost of your share while not yielding much in price.
Conclude a deal
To successfully close a sales offer, you must follow the steps outlined below:
Gradual revealing of details. You should not demonstrate your financial indicators at the first meeting. To accomplish this, there is a pre-transaction stage in which the buyer pays a deposit and has the opportunity to review all of the data;
Informing employees of the upcoming sale. Brokers agree that employees should not be informed about the business's sale as soon as possible. Preferably, it should happen after signing a preliminary contract.
Try to describe and standardize everything as much as possible. Oral agreements and long-standing organizations also do not entice buyers. Contact a professional if you want to save time and money.
Selling a company is a lengthy and time-consuming process. Even during the preparation stage, after organizing all business processes and gathering documentation, you may reconsider the company and decide not to part ways with your favorite business. As a result, whether you sell the business or not, having organized it will undoubtedly make you happier and freer by leaving the operating room because time will appear in other areas of your life.
About Post Author