What Should You Expect As LG NanoCell Finally Lands In Kenya
LG Electronics has unveiled a new range of artificial intelligence (AI) powered TVs, which includes Smart, LED, UHD, NanoCell, and…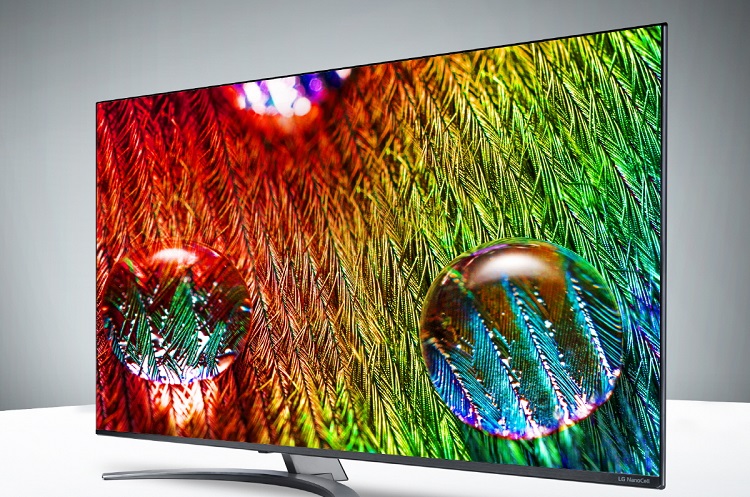 LG Electronics has unveiled a new range of artificial intelligence (AI) powered TVs, which includes Smart, LED, UHD, NanoCell, and OLED AI ThinQ models.
The latest lineup of LG's NanoCell TVs features 5 new models in various sizes that are bigger and better, with expansive screen sizes including the 86-inch version.
These new models represent the pinnacle of LCD tech with advanced AI-based picture quality and audio processing that make for a great TV or movie watching experience. The new theme of these displays is the trendy destination for entertainment platforms such as Netflix, Amazon Prime, Disney+, DStv, and Showmax. Consequently, the impressive technological engineering makes console gaming better than before.
With crisp and extremely detailed true quality pictures, LG's 2020 8K NanoCell AI ThinQ TVs surpasses the industry requirements for 8K Ultra HD TVs as defined by the Consumer Technology Association. This means that they are among the pioneer 8K TV models with the qualification of utilizing the CTA 8K Ultra HD logo like the LG's 2020 ZX series of 8K OLED TVs.
LG's NanoCell TV with AI technology boasts an elegant color reproduction of one-nanometer sized particles that filter out impurities outputting an accurate natural, lifelike color, regardless of the viewing angle.
The LG NanoCell 4K TVs, which include the LG Nano90, Nano86, and Nano80 series all feature the α (Alpha) 7 Gen 3 Intelligent Processor for a spectacular viewing and cinematic sound experience – except the LG Nano80 4K TV series.
On the other hand, the LG 8K NanoCell TV (LG Nano99, Nano95 series) models are equipped with the α (Alpha) 9 Gen 3 AI Processor 8K, the same processor that was used in 2020's LG OLED TVs. This processor makes use of AI technology to deliver a real picture quality with an optimized 8K viewing experience.
Even better, the picture quality in the LG series Nano90 and Nano95 and Nano86 has been enhanced by the Full Array Local Dimming, which renders backlighting into smaller blocks, for precision control and to improve black levels as well as the overall contrast.
LG's 2020 NanoCell TV with AI technology promises premium experience in all aspects. It supports all major HDR formats, including:
Dolby Vision IQ (New)
Advanced HDR by Technicolor
HDR 10
HLG, and;
Dolby Atmos for a marvelous cinematic sound experience at home.
These 2020 TV models also feature other technological advancements designed to enhance the viewing experience of sports and movies not to mention playing games. These features are the UHD Alliance's Filmmaker Mode™ and the HDR Gaming Interest Group's (HGiG) HDR gaming profile. The latter enables your NanoCell TV to deliver true images as intended to be seen by the creator.
For the game enthusiasts, that is not all, you can play your video game with auto low-latency mode (ALLM) on the Nano97 and Nano95 series and variable refresh rate (VRR) on the Nano90 and Nano86 series. Bothe modes render smooth action and experience.
That said, you can also stream lots of content online since these LG smart TVs have support fr the webOS Smart TV platform containing premium content from all over the world. With a voice command, gestures using the LG's famous magic remote control, you can get easy access to popular apps and services such as Amazon Prime, Apple TV, Disney+, Netflix, LG Channels and Movies Anywhere app.
LG NanoCell TVs are available in all sizes. If you need the best TV in 2020, you can easily shop for LG's NanoCell 4K and 8K TV, OLED TV, or the UHD TV from LG-authorized retailers nationwide.
Whether you want a 55-inch TV or a 55-inch TV, 55-inch AI TV, good TV that is worth the value of your money, LG Electronics has got you covered. For more information on LG's 2020 TV lineup, visit www.lg.com/eastafrica.
About Post Author