What Does Afreximbank And CNNIC Have In Stock For SMEs?
Ten companies from across Africa are embarking on a scale-up project which offers a unique opportunity for mature, highly scaled…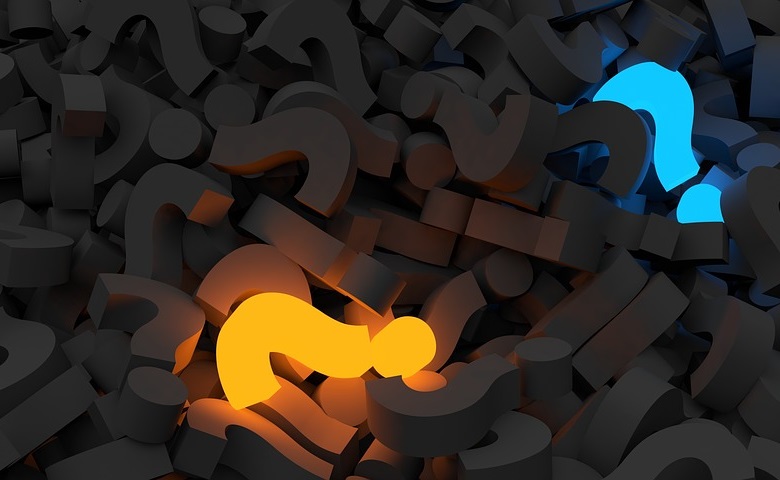 Ten companies from across Africa are embarking on a scale-up project which offers a unique opportunity for mature, highly scaled digital ventures to further their expansion plans through an initiative with African Export-Import Bank (Afreximbank) and CNN International Commercial (CNNIC).
We had a chat with Rob Bradley, Senior Vice President at CNN International Commercial, about their latest program:
Who is Rob Bradley? And what is your role in this initiative?
I'm Rob Bradley, Senior Vice President at CNN International Commercial (CNNIC). Together with my colleagues and our partners at Afreximbank, we created this initiative for already scaled digital ventures to further their expansion plans and deliver their stories to the world through branded content.
Tell us more about the initiative and its progress so far.
About a year ago we embarked on researching and identifying almost 500 scale-ups from across the continent who were changing the future of African commerce in various sectors including agriculture, healthcare, logistics, and retail.
From those 500 we, alongside Afreximbank, selected 10 companies that showed the ability to alter industries with new and scalable business models and the capabilities to transform into high-growth ventures that are poised to expand into global markets.
This is a really positive and innovative initiative because it is creating truly valuable connections and investment that can help businesses to flourish, throughout the continent, particularly with intra-Africa trade.
The stories of the 10 scale-up companies have been captured by our in-house global brand studio, called Create, including footage from their presentations at IATF. This will be produced into a branded content series to amplify their stories to our global audience, highlighting African ingenuity and how business ideas can be transformed into highly scaled enterprises. It will also demonstrate the important role of networks and partners like Afreximbank, who we're working with on this, in driving rapid growth. You can see some of the branded content here.
What are some of the key outcomes of the IATF?
It was exciting to see an inspiring group of entrepreneurs who have established really innovative companies and hear them passionately present their business plans to potential investors and new partners. It was a great success with lots of interest registered, networking, and meetings being organized. You'll be able to see more about the achievements through the branded content series which will be launching soon. For us, giving these amazing companies a platform to get their message out is key and offers much value to the partners in the program.
What do you think is Africa's next billion-dollar business/idea or sector?
In my opinion, it will be a business that solves problems by utilizing the power of digital technology. A company that focuses on empowering the huge market within Africa but also has the clout and a solution that can expand globally. Key to this will be building jobs, driving new skillsets, and generating interesting and powerful stories on who there are and what their mission is along the way.
Will the businesses selected include some from Kenya?
Yes, there are businesses from all over Africa, several have a presence or operate in Kenya including Aerobotics, Africa, Apollo Agriculture, Kobo360, MSF Africa, Sokowatch, and SunCulture. Also involved in the initiative are Farmcrowdy, mPharma, and Trella.
How can scale-up companies in Africa prepare to pitch their business ideas for new partners, markets, and financing?
Watch this space for future initiatives, we've already selected the companies for this first project but will hopefully have more to come.
What is the end goal for the initiative?
One of the key aims for this inaugural initiative was to help stimulate growth and trade throughout Africa and shine a light on these amazing companies.
As I mentioned there's a series of branded content with films, articles, and visuals that highlight the companies, their founders, and their mission. These feature on a dedicated page on CNN.com and will be promoted to target audiences and on social media so people all around the world can learn more about the companies and their road to success.
The stories we tell have a huge impact and often result in change because CNN is watched and highly trusted by leaders in business, culture, and politics. This could be a change in policy, business dealings, consumer behavior, or opinion. We call this the CNN effect and hope to create a positive impact from the work that we do, whether that is from the reporting by our colleagues on the editorial team or through campaigns and branded content that we produce for our partners.
With this particular initiative, we hope that our scale and the global audience will drive awareness, new connections, customers, and financing for the companies involved to help stimulate their business growth and facilitate intra-African trade.
About Post Author