Welcome to Kikuyu Ridge Estate By PRC
Is the hustle of the congested city life taking a toll on you? Are you tired of your landlord and…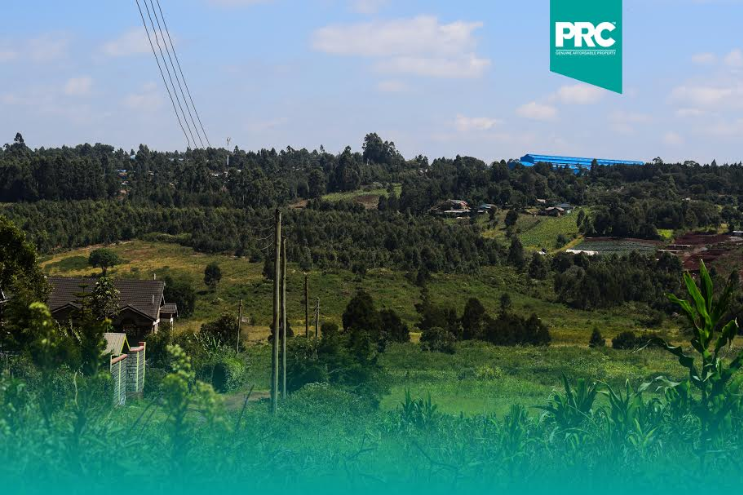 Is the hustle of the congested city life taking a toll on you? Are you tired of your landlord and can no longer stand the frustrations of finding parking in your own apartment compound?
Do you dream of an area to play with your kids? Do you wish for quality time in a green, serene and peaceful environment? Are you longing for more room, more freedom & more value for your hard earned money? A home you can call your own?
PRC has you covered. In the forefront of meeting their clients' needs, they have just the investment for you. All you need is to sit back and relax.
Situated in the heart of Ondire in Kikuyu along Waiyaki way, one of Kenya's busiest highways is PRC's Kikuyu Ridge Estate is an exclusive property comprises of eighth-acre plots and quarter acre plots ideal for residential development with water and electricity on site.
Kikuyu Ridge Estate is located 2.5km from Kikuyu town, in one of Kenya's rapidly growing and well zoned urban residential estates.
Kikuyu town is only 15km from the Nairobi CBD and only about 10km from Westlands, one of the rapidly growing business hubs in the country. In close proximity to the property is the Ondiri Swamp and campsite, ideal for recreation and relaxation.
Enjoy breathtaking views as you inhale the fresh air that comes with the sprawling trees and greenery. The property is ideal for an investor looking to build a home immediately or within the next few years.
Amenities close to the property include; Schools, malls, hospitals, police post, tarmacked roads and many more. Price appreciation value of this product is mind-boggling… with an appreciation rate of 20 percent per annum. PRC invites you to make an investment decision that will have you smiling for many years to come, own an eighth of an acre for Ksh2.95M ONLY.
The plots are located within a serene and scenic part of Kikuyu and surrounded by classic, palatial homes, and other developments.
The road leading to the property and the main roads within Kikuyu are currently under construction (80 percent progress done by China Wu Yi Company) making access even easier and more convenient for residents.
Any savvy investor knows the impact of infrastructural development and its effects on the appreciation value of the property. Partner with us and let us make your dream a reality in the year 2019.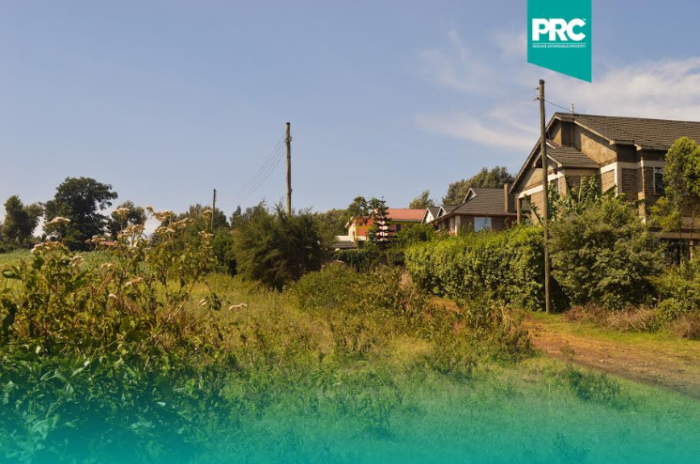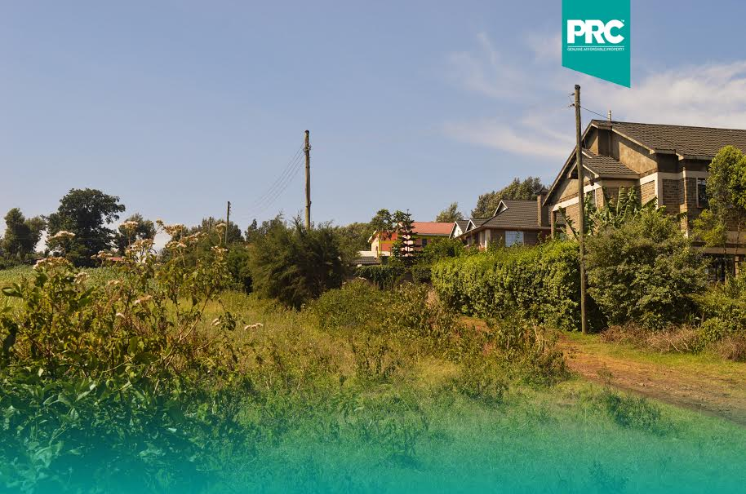 Why Invest in Kikuyu Ridge Estate?
Property is ready to build immediately and on leasehold ownership.
Be part of a metropolitan community of like-minded investors looking to build a quality home in a green and serene environment.
The property is only 2.5km from Kikuyu town. 21mins drive to Westlands (16KM) & 33 mins drive to CBD (18KM)
The growth rate of Kikuyu is rapid thus giving an amazing appreciation rate should you wish to resell your property later.
Easy access to malls, hotels, and numerous shopping centers e.g. Sarit Centre, Le Villa Hotel, The Hub Karen(15 mins drive), Sigona Golf Club, Crave Kitchen, Kikuyu Gardens, 254 breweries.
Water and electricity are readily available in the area
Roads leading to the property are currently being tarmacked.
Security in the area is good- Ondire police post is only 1km from the property.
You have a wide variety of learning institutions to choose from – Kindergarten all the way to University e.g. The Green Garden Schools, University of Nairobi -Kikuyu Campus, Alliance High School,
No need to go far looking for hospitals and other medical facilities as they are easily accessible. They include- Aga Khan, Kikuyu Hospital.
About Post Author