Virtual Auctions And Social Media Are The New Online Galleries
The Director of the Circle Art Gallery, tells CNN how the ninth edition of the For Adeline Art Auction has…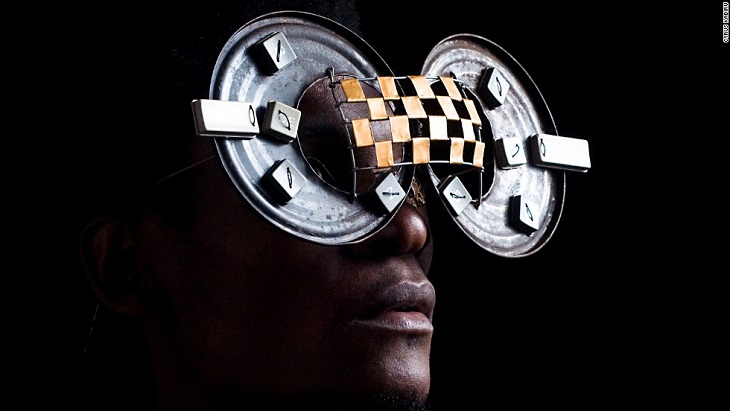 In the latest episode of Marketplace Africa, CNN International meets Kenyan artists who are moving to create infrastructure to support digital art sales, as art sales across Africa move online.
Due to global sales declining 22 percent in 2020, the art industry has made a drastic move online. As a result, art sales online more than doubled in the same period that year, reaching a record of $12.4 billion dollars, according to the Art Basel and UBS Global Art Market Report.
Danda Jarolimek, director of the Circle Art Gallery, tells CNN how the ninth edition of the For Adeline Art Auction has adapted to the digital realm.
"What's different this year is we have gone fully online so we are now a hybrid auction, so people are allowed in the room they are going to be bidding live, they're going to be bidding on the telephone, they'll be able to leave me absentee bids which I give to the auctioneer, but we've signed up for a platform called invaluable.com, we tested it out last year in a small online auction and it was successful so this year people are able to sit in their homes, in their offices, in their cars, on their phone app," she says.
As top galleries have hired directors of online sales to expand online art sales, artists are also feeling the change. CNN meets Cyrus Kabiru, one of Kenya's top artists, whose work is up for bidding at the East African Art Auction.
The artist uses found objects to craft sculptures of bikes, radios, and his 'C-stunner glasses,' and his works can be found in the Zeitz MOCAA in Cape Town, the Studio Museum in Harlem, and at the Metropolitan Museum of Art.
"Last year, I didn't travel at all because of the situation, but this didn't stop me to exhibit my work. So last year I did an exhibition, an online exhibition, I participated in an auction this year, and some online auctions," he says.
In addition, Kabiru has sold some of his largest pieces via Instagram, through which he makes up to half of his total sales. While the economic implications of online sales for artists are enormous, for galleries it means opening the door to a global audience.
"The art is traveling to many different places from this auction. Obviously, we've got our Nairobi and our coastal collectors, so Mombasa, quite a lot of work going to Europe, Switzerland, Germany, London. We have a few pieces going to America," says Jarolimek.
About Post Author