US Singer R Kelly to Face 30 Years in Jail for Sex Trafficking Charges
R&B singer popularly known as R Kelly was on Wednesday sentenced to 30 years in prison over sex trafficking crimes.…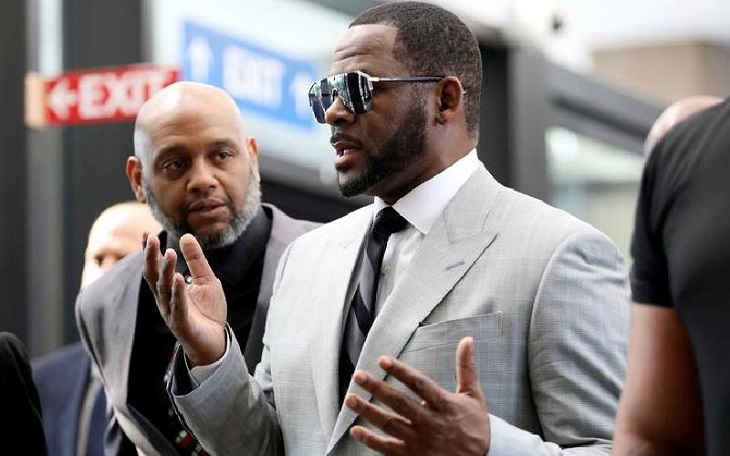 R&B singer popularly known as R Kelly was on Wednesday sentenced to 30 years in prison over sex trafficking crimes. The singer, whose real name is Robert Sylvester Kelly is said to have been using his fame to sexually abuse children and women.
The 'step in the name of love ' hitmaker was convicted in federal court last year on sex trafficking and racketeering charges. He is separately facing some trials trial in Chicago on child sex images and obstruction charges.
In 2001, the singer was sued by a former intern at Epic Records- an American record label for engaging her in an indecent sexual relationship. One year later Kelly was again accused of impregnating an underage woman known as Patrice Jones and she was forced to terminate the pregnancy.
In the same year, Kelly was sued by another woman for recording their sex video tape without her consent. In all these cases Kelly settled out of the court's corridors by paying an undisclosed amount of money to the petitioners.
He is also said to have been making child sexual abuse videos and enticing minors to participate in them, where he denied the charges.
In 2017, Kelly was accused of sexually abusing young girls who approached him for assistance in their music career journey. It is said that the singer would decide what the women would wear, sleep, eat and how to engage in the sex video tapes he made.  He barred all the communication between the women and their friends and families by denying them access to their phones.
The R&B star who has been in jail since July 2019 is also said to be a victim of rape by a female family member when he was eight years old.
About Post Author