Unpacking SasaPay: What Makes Them Tick In Being Safe, Seamless, And Innovative
The financial sector within and without Kenya keeps on evolving with each passing day. The days of people scrambling for…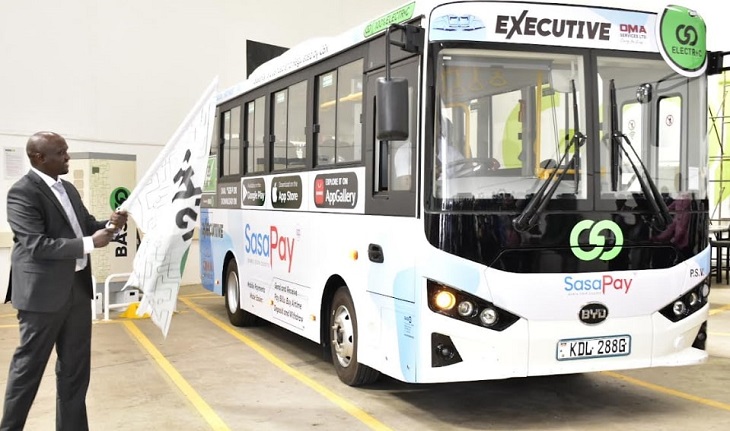 The financial sector within and without Kenya keeps on evolving with each passing day. The days of people scrambling for spaces within banking halls are long gone as many financial institutions strive to do away with brick and mortar.
The coming of mobile phones has completely revolutionized the financial sector, not just in Kenya but around the world. Currently, all financial transactions can comfortably be done via a mobile phone anywhere, anytime.
Among the companies that are trying to use technology in amplifying and giving a new awakening in the financial sector by enhancing payment systems through which people send and receive money is SasaPay.
Who is SasaPay?
Well, SasaPay is a mobile money e-wallet that offers the easiest way to make payments at the most affordable cost. SasaPay's products and services have been developed and tailored toward empowering businesses to accept payments from multiple channels.
SasaPay is currently the one-stop solution for both in-store and online payments. Through it, businesses can make Payment Collections from customers, send Payments to customers/users and make payments to other Businesses using SasaPay.
At the same time, through Wallet as a Service (WaaS) feature, SasaPay enables both individuals and businesses to build their own financial services or payment solutions on top of SasaPay, which is a secure, licensed, and scalable infrastructure.
The platform has managed to eliminate all the insurmountable challenges, enabling individuals and businesses to have a wallet with multiple beneficiaries that is seamless, secure, regulated, and scalable.
In simple terms, SasaPay collects and disburses funds seamlessly and affordably.
How does SasaPay Payment collection and disbursements work?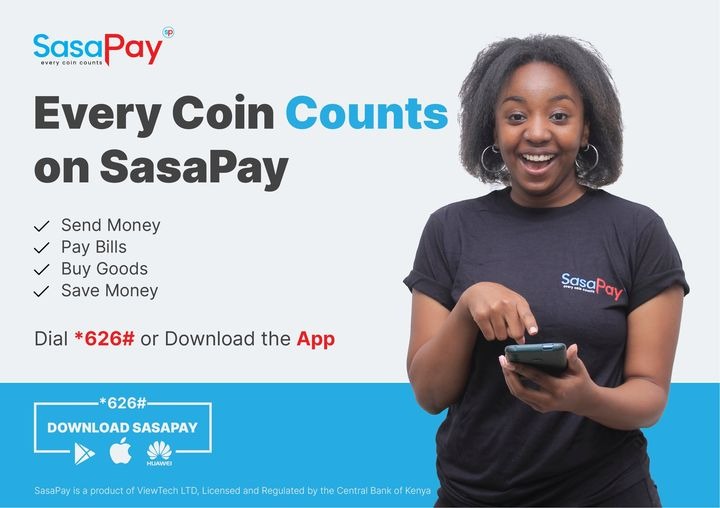 First, it is important to note that the Payment Collection and Disbursement are done via a Paybill or a till number. With SasaPay, collecting and disbursing payments has never been easier with zero queues and no complicated paperwork.
A one-on-one with the system will reveal that it offers a hassle-free payment collection solution that enables one to collect payments from their customers with ease. Its cutting-edge technology ensures that your payments are processed securely and efficiently every time.
A merchant opens an account with SasaPay during the onboarding process. The Merchant Account, also known as SasaPay Paybill, will be used to collect and disburse funds.
SasaPay ensures seamless connectivity across different platforms including financial institutions, fitness, and retail outlets among others. We facilitate payment of goods and services, transfer of money, and other payment services.
As already mentioned, a customer opens a Merchant account with SasaPay. He or she will be issued a Merchant Account (Paybill). The Merchant account will enable the client to be able to receive Payments as well as do disbursements in the following ways:
Customer to Business (C2B): Payment Collections
Business to Customer (B2C): Disbursements
Bulk Disbursement
The client can collect payments from all Networks using a SasaPay Paybill/Till. At the same time, the Client also will be able to disburse money from their merchant account to; all banks, and other Mobile Networks.
Why SasaPay?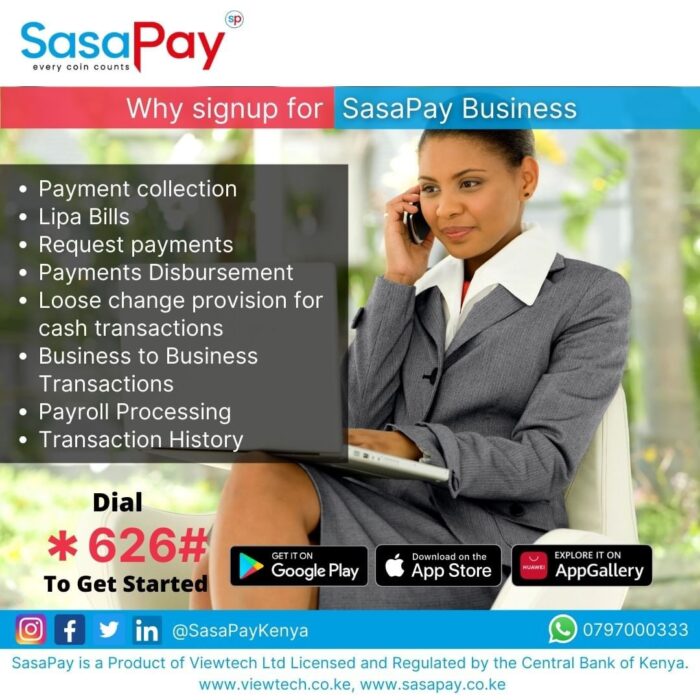 Easy to collect payments from your customers with ease.
The cutting-edge technology ensures that payments are processed securely and efficiently every time.
It is easy to track payment transactions in real-time, so one always has complete visibility into their finances.
The payment collection and disbursement solutions are fast, reliable, and cost-effective, helping one save time and money.
The customer support team is available 24/7 to assist one with any payment-related issues or concerns.
About Post Author