Unleash the True Chef in You with LG SolarDom NeoChef Microwave
Every kitchen enthusiast, when considering an oven, is always aiming for a brand that brings their cooking sessions to a…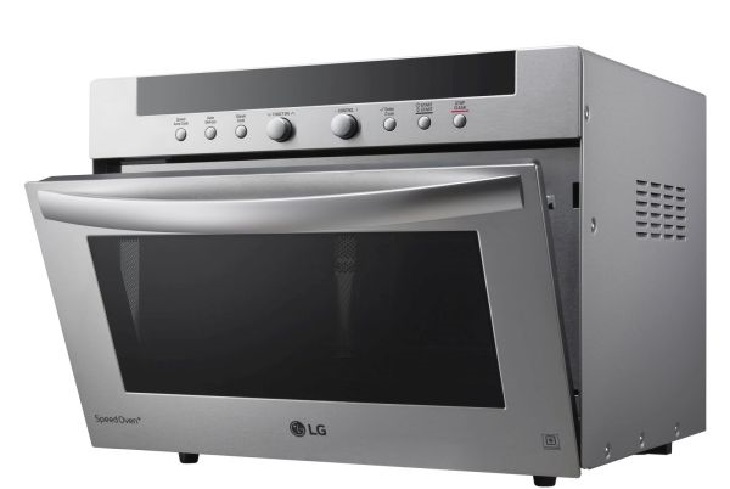 Every kitchen enthusiast, when considering an oven, is always aiming for a brand that brings their cooking sessions to a whole new level. It is not always an easy task to comp through brands trying to select a microwave that suits your needs.
Unfortunately, in regards to choosing the best kitchen, everyone is almost spoilt for choice thanks to the litany of available products on the market. Nevertheless, the trick is to always choose a product that will last, one that meets your needs, and is quite efficient – enter LG SolarDom NeoChef Microwave.
The SolarDOM microwave from LG is a trustworthy kitchen appliance that lives true to its name. It packs a range of smart specifications that incorporate high-quality components and amazing features designed to make life easy for you.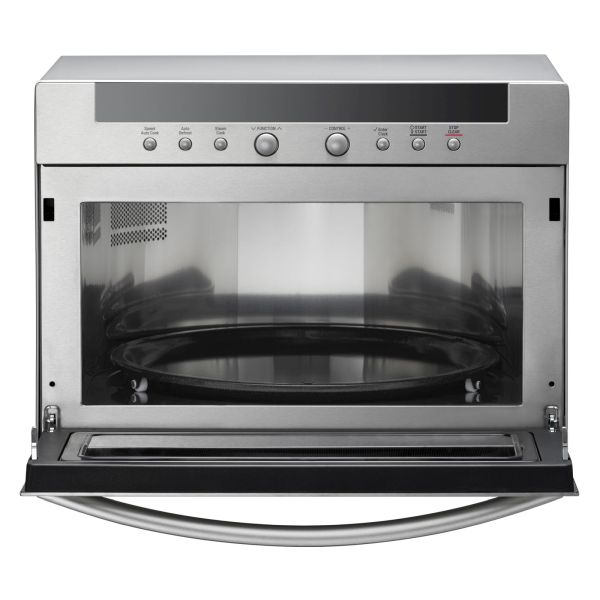 Combining the traditional microwave oven capacities and the modern capabilities with top-notch tech, the LG SolarDOM achieves so much more than your bargain. It is a microwave, a grill, and a convection oven in one appliance. And apart from its compact design, the multi-function combination means you can bake and grill dishes conveniently and fast.
Unlike the many ovens you see on the market today, the LG SolarDOM microwave conventional oven comes with a round cavity matching most of your dishes. The round space takes in larger dishes maximizing their diameter.
This shape also allows energy to be concentrated directly on the food and is distributed evenly. This conveniently directs up to 25 percent more energy on food improving its efficiency and the time it takes to cook and grill. Better yet, the "No Inner Corners" gives an extra benefit of easier cleaning!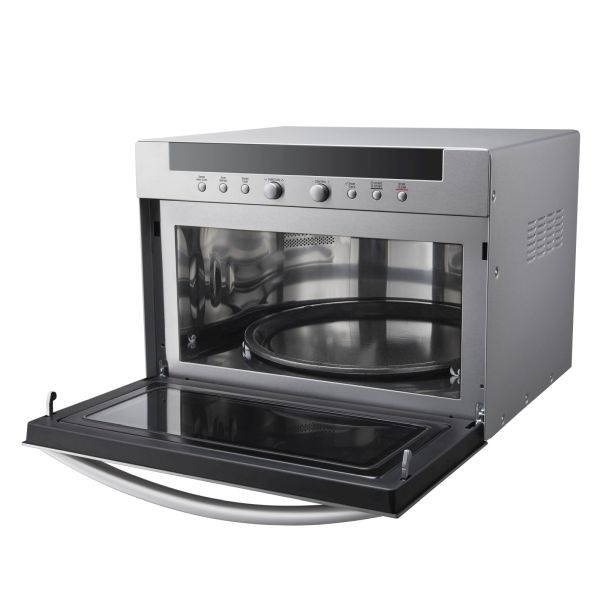 One other feature that you will love about the LG SolarDOM NeoChef microwave is its Charcoal Lighting Heater™. It features a heating filament that mimic charcoal heat that aids in enhancing the taste of food and evenly distributing heat for even cooking. The best part about this features is that it enhances water absorption from the food resulting in charcoal-grilled-like cuisines.
The charcoal-grilled taste is also thanks to the fast and deep heat absorption which browns your food from the outside making them crispy and the inside juicy. It also saves you up to 20 percent of energy and your cook-time by 30 percent. This is the reason it doesn't include a "No Preheating" feature.
While the top grill element shortens cooking time by creating a super-heated environment, the bottom grill gives you a true oven-quality experience by adding heat not only from the top from the bottom, which gives taste-cooking just ike a traditional oven. This makes it the ideal choice for cooking food that requires bottom grilling.
The fast cooking, multi-cooking, and the true oven mean you can grill, microwave, and bake dishes all in one appliance. No matter how you utilize it, you are guaranteed to be a true chef with LG SolarDOM NeoChef microwave.
With other features such as the deodorization function, child lock, a drop-down door, and eye-level control panel with intuitive and highly responsive controls, nothing is stopping you from trying out the LG SolarDOM microwave oven.
About Post Author