Unearthing the Stinking Rot at CUEA Dominated By Assault for Women, Sex for Grades and the Tyranny of an Injustice
Shocking details about corruption and mismanagement were made public when former Catholic University of Eastern Africa (CUEA) senior lecturer Dr.…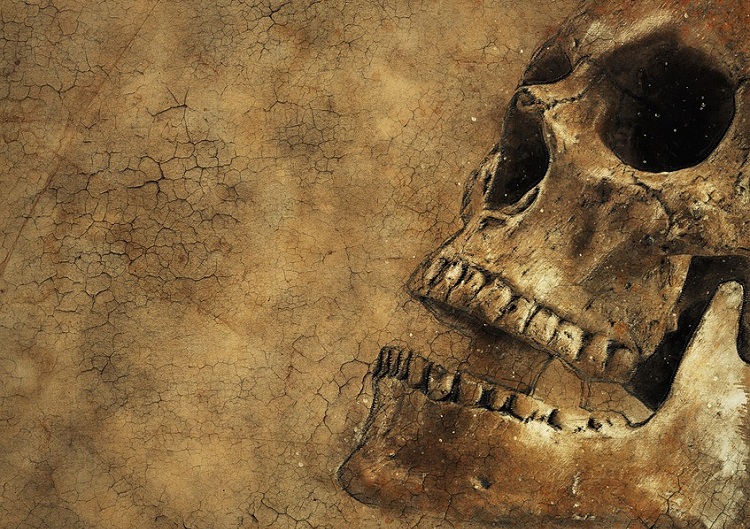 Shocking details about corruption and mismanagement were made public when former Catholic University of Eastern Africa (CUEA) senior lecturer Dr. Rosa Ko gave testimony about her assault by CUEA's Acting Dean of Students, Mr. Samuel Wakanyua, at the Kibera Law Courts on February 20, 2019.
During her emotional account to the magistrate, Dr. Ko said she was attacked out of revenge for giving incriminating information about Mr. Wakanyua and other senior officials at CUEA. 
Her ordeal started on September 21, 2018, when the Vice Chancellor's Special Advisor, James Theuri Kiago, asked Dr. Ko to give an account of maleficence at CUEA.
Mr. Theuri was appointed by the Association of Member Episcopal Conferences in Eastern Africa (AMECEA) to come up with and implement a turnaround strategy for the beleaguered university.  Part of his job is to investigate corruption at the university and he reached out to Dr. Ko because she had impeccable credentials and had not received any bribery.
However, her confidential report to Mr. Theuri was quickly leaked to the Deputy Vice-Chancellor of Academic Affairs, Prof. Kaku Sagary Nokoe, the Dean of the Arts and Social Sciences Faculty, Professor Samuel Alfayo Nyanchoga, as well as Mr. Wakanyua himself.  They planned to intimidate her by calling her to an illegal meeting but she refused.
Instead, Mr. Wakanyua planned to humiliate Dr. Ko during an exam moderation exercise that took place in a classroom on October 3, 2018.  This meeting was attended by unqualified and untrained instructors who Dr. Ko had never seen before as teaching staff.  Mr. Wakanyua had hired all of these people including former CUEA students who were tasked with teaching the Diploma in International Relations.  Some of the students turned instructors are implicated in the sex for grades scandal plaguing the university.
Just this week, the Commission for University Education declared that CUEA's Bachelor in International Relations was not approved and it is no surprise that this degree was administered through Prof. Nyanchoga and Mr. Wakanyua. 
When Dr. Ko verified exam questions for the Diploma for International Relations, she said to Mr. Wakanyua "I cannot sign off on any of these questions" because they were nonsensical.  He responded by shouting across the room, "That's why you are here, to fix everything."
As Dr. Ko was leaving the exam moderation room in utter disgust, Mr. Wakanyua motioned for her to come to his table.  When she arrived next to him, Wakanyua ordered Dr. Ko again to check the exam questions and assaulted her to demonstrate his power.  
She screamed "Don't touch me, you are hurting me" to which he sneered back, "So you think I need your permission to hire all these people?" He continued, "Who are you going to run to? Theuri?"
After the attack, everybody in the room pretended to look at the exam questions and not one person came to Dr. Ko's rescue.
Ever since that fateful day, Dr. Ko has faced continued victimization at the hands of CUEA's senior officials.  The Vice-Chancellor launched an internal investigation but the six-member committee was comprised of officials who were all close to Mr. Wakanyua.  To this day, neither Dr. Ko nor her lawyer Mr. Kennedy Murunga has been informed of the committee's findings.  
After the botched internal investigation, AMECEA launched its own investigation into the matter.  Peter Ndaa, the head of CUEA's Audit and Risk Management Committee, hired a legal team to conduct a one-month-long investigation in the assault and corruption issues but once again the findings were kept secret.
Dr. Ko quest for justice has been continually undermined by CUEA and its Vice-Chancellor Rev. Prof. Stephen Mbugua.  According to police sources, a DVC of Administration by the name of Prof. Stephen Ngari signed a request to extend Wakanyua's bail bond which was submitted to Hardy Police Station days before CUEA's graduation on October 19, 2018.  The letter claimed that Mr. Wakanyua played an instrumental role in the graduation that was attended by Chief Justice David Maraga.  This letter has now gone missing from the police file.
Moreover, CUEA does not have a DVC by that name though CUEA's Vice-Chancellor went by Prof. Fr. Stephen Mbugua Ngari when he was at Eggerton University several years back.
Instead of protecting the victim Dr. Ko, VC Mbugua conducted a witch hunt against her and steadfastly sought revenge for her going public about the assault.  He accused her of gross misconduct justifying summary dismissal in a letter dated a few days before Christmas.  CUEA was seeking her dismissal in an attempt for the university to not pay her any benefits.  
Instead, Dr. Ko was forced to resign on January 18, 2019, which the VC immediately accepted.  But he wickedly waived her 3-month notice period.  At the time of her resignation, CUEA owes Dr. Ko millions of shillings in unpaid wages and retirement benefits through CUEA's Human Resources Department did not even tabulate the arrears when the VC accepted Dr. Ko's resignation.  She is now taking up the matter in the labor court. 
To this day, Mr. Wakanyua remains employed at CUEA where is collects two fat salaries, one as Acting Dean of Students and the other as HoD of the Social Science Department. And the cash-strapped university allegedly pays Mr. Theuri a monthly salary of Sh. 850,000, his personal assistant earns Sh. 350,000 and Theuri's secretary gets Sh. 250,000. 
About Post Author