UBA's Global CEO Set To Visit Kenya, Meet Stakeholders
The overall Chief Executive Officer (CEO) of UBA Group, a Pan-African financial services group with a presence in 20 African…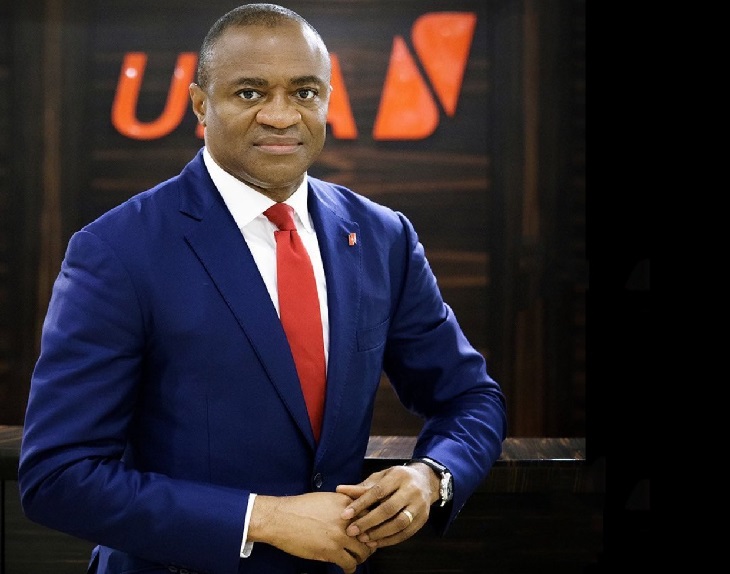 The overall Chief Executive Officer (CEO) of UBA Group, a Pan-African financial services group with a presence in 20 African countries, Oliver Alawuba, is set to visit Kenya this Wednesday where he is expected to meet various stakeholders within the financial sector.
Sources from Kenya's UBA Kenya Bank have indicated that the Group CEO might meet President William Ruto, and later the Governor for Nairobi Johnson Sakaja. He is also expected to meet different business leaders during his one-day visit in Kenya.
UBA Kenya Bank started operations in Kenya in October 2009 with 3 branches in Nairobi and has since increased its footprint to 5 branches in Nairobi, Nakuru & Mombasa.
The key shareholders for the bank are United Bank of Africa PLC which holds 80.6 percent shareholding, Rose A. Okwechime who holds 15.9 percent shareholding, Afriland Properties PLC which holds 3.3 percent shareholding, Anthony O. Elumelu – Founder of the Tony Elumelu Foundation who holds 0.00007 percent shareholding and Emeke Iweriebor who holds 0.00007 percent shareholding.
The Group's CEO visits Kenya a few months after the group's faction in Kenya, the UBA Kenya Bank went down in history as the first financial institution to introduce Instagram Banking, where customers can bank and transact via the Instagram social media tool.
The new Instagram Banking feature is set to revolutionize and change how people interact and transact within and without the Kenyan banking space. With over 2.7 million active Instagram users in Kenya, UBA Bank has dared to venture into the "very lives of youngsters" in an effort to tap into their entrepreneurial skills as well as creativity.
The Pan-African bank's chat banking platform, known as Leo, allows Kenyans to sign up for accounts, request a mini statement, top-up airtime, transfers money to an account or M-Pesa, check user balance, and live chat the bank's customer fulfillment center.
"With over 2.7 million Instagram users in Kenya today, this innovative solution is aimed at attracting the youth by making banking fun and accessible," said Mr. Chike Isiuwe, UBA Kenya Managing Director and CEO, then.
About Post Author