UBA Bank Kenya Fronts Women In This Year's Africa Day
In celebrating this year's Africa Day, UBA Bank Kenya has once again fronted the value and role of women in…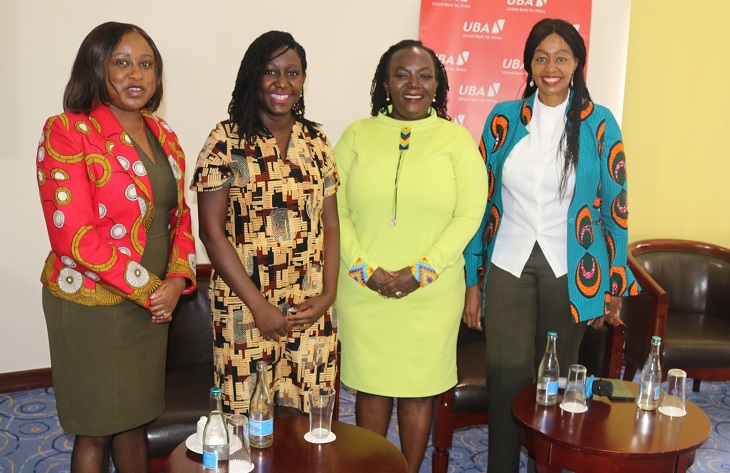 In celebrating this year's Africa Day, UBA Bank Kenya has once again fronted the value and role of women in growing the African economies, especially the small and medium enterprises (SMEs). The lenders kicked off by organizing an African Day breakfast symposium at the Movenpick Hotel, Nairobi.
Africa Day is an annual worldwide celebration of the people, cultures, and potential of this wonderful continent. Held on 25 May each year, Africa Day is a chance for people to come together and celebrate the diversity of Africa.
Africa Day is an opportunity to remember that on 25 May in 1963, 32 African countries signed the Charter of the Organization of African Unity (OAU), which later evolved into the African Union (AU).
The charter called for greater unity among African countries and supported their independence from colonialism and apartheid, and promoted economic and political cooperation. It had a vision that all people on the continent would live freely and in prosperity.
Africa Day is also an opportunity to reflect on the progress made by the African Union in achieving its goals, especially with regard to protecting the human rights and freedoms of Africans.
"We take what happens in Africa very seriously. As a bank, we have always celebrated Africa. It is what makes us who we are and we shall always stand by that. We are here to tell the story of Africa," UBA Bank Managing Director Mr. Chike Isiuwe.
"Africa is not dark. Each year, millions of visitors and investors from other continents are always arriving in Africa to invest. There are numerous opportunities in Africa that Africans can unlock and become superpowers," he added. "Africa cannot develop without women. UBA Bank believes that as Africa evolves, it will lead to innovations that will make Africa a better place."
This year's theme is celebrating Africa is "Innovating Africa". The African continent is said to be the youngest continent in the world with a huge base of young population that thrives on the wheels of innovation. It is about finding African solutions to African problems.
"We are here to celebrate Africa. We have a passion for Africa. Women are always ready to show up and talk about issues that affect the continent. Manufacturing and innovation are the future of Africa and women are the ones who will lead this," said Mary Mulili, an Executive Directory of UBA Bank Kenya.
The Chairperson of the Kenya Association of Manufacturing (KAM), Mary Ngechu, who is also, a social entrepreneur and a mentor, passionate about changing lives by providing avenues for earning a decent livelihood, said that it is time for "women to show up."
"Women businesses are often small businesses. There is a need to have a harmonized and regional platform that will bring together all women SMEs. Most SMEs are women and the youth and we need a platform that will highlight opportunities in which they can invest," said Mary.
Flora Mutahi, the CEO of Melvin March International Ltd, is a seasoned entrepreneur spanning over 26 years in the manufacturing sector, with extensive local and international experience in strategic leadership, business development, market penetration, and marketing, challenged women to take up the mantle and invest in their passions.
"The main challenge in starting a business is access to information. Many investors, including women, face numerous challenges in accessing information that will inform their understanding of the market and setting up of business," said Flora.
"As a bank, we promote women's equality and inclusion in the banking space, which has been seen by the appointment of more women to leadership positions, as well as designing products for women-focused businesses and offering preferential rates to support women financing options. The bank also works with several development organizations to finance women-led businesses in a bid to increase women's access to financial services," said Mary Mulili from UBA Bank Kenya.
UBA Kenya is among the few lenders in the country that have put in place initiatives and policies that are tailored towards preaching equity at the workplace, ensuring that women have access to affordable credit to start their businesses and investments, as well as giving out seed capital to young entrepreneurs.
Towards the end of February 2023, together with the Tony Elumelu Foundation, UBA Kenya partnered with the State Department on Devolution to roll out a program that will see entrepreneurs across the counties, including women, receive seed capital of up to 5,000 dollars to kickstart their business ideas.
About Post Author