UBA Bank Calls On Innovative Kenyans In Waste Management To Apply For USD 5,000 From TEF
In the heart of Kenya's vibrant youth population lies a golden opportunity that promises to revolutionize the way we perceive…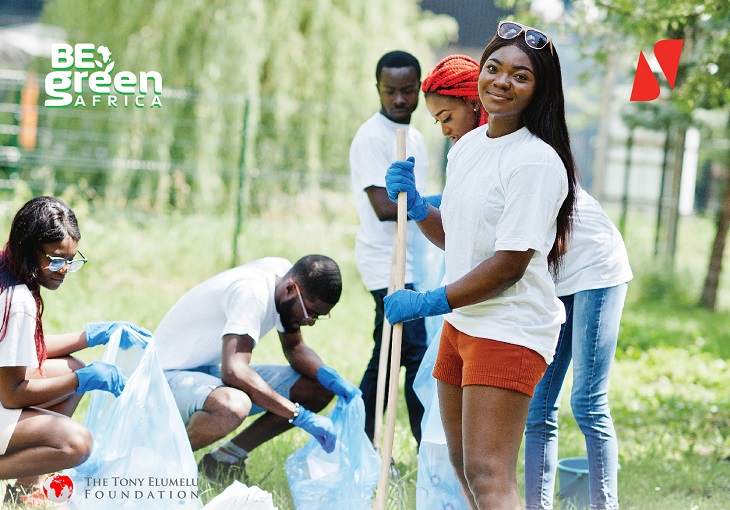 In the heart of Kenya's vibrant youth population lies a golden opportunity that promises to revolutionize the way we perceive waste management, even as the country joins the rest of the world in pushing and articulating green businesses and operations.
The Tony Elumelu Foundation's (TEF) Green Entrepreneurship Program, in partnership with UNICEF Generation Unlimited (GenU) and IKEA Foundation, and being facilitated by UBA Bank Kenya, is the first of its kind to be offered by the Foundation, a beacon of hope for thousands of Kenyan youths who have enterprising ideas in Waste Management.
TEF, through UBA Bank Kenya, is now inviting young Kenyan innovators under the age of 35 to step forward and become the driving force behind a sustainable future.
With the potential to train 1,000 individuals, empower 120 entrepreneurs, and provide a chance to secure USD 5,000 in grants, this program is not just an offer: it's a catalyst for change.
There is no doubt that Kenya's stunning landscapes, diverse ecosystems, and abundant wildlife are treasures that deserve our utmost protection. The waste management sector plays a pivotal role in preserving these natural wonders for generations to come.
Participating in the Green Entrepreneurship Program will help more than 1,000 Kenyan youth learn how to turn waste into valuable resources, effectively reducing pollution and contributing to a cleaner environment.
Through this first-of-its-kind green initiative by TEF, young Kenyans are uniquely positioned to revolutionize waste management by introducing novel solutions that align with both economic growth and environmental conservation. This program offers participants the chance to receive world-class training, access to mentorship, and exposure to cutting-edge technologies that can reshape the waste management landscape in Kenya.
The Green Entrepreneurship Program by the Tony Elumelu Foundation doesn't just offer theoretical knowledge; it provides tangible tools for economic empowerment. The ability to create sustainable businesses from waste not only addresses environmental concerns but also creates job opportunities and contributes to Kenya's economic development and climate resilience.
The truth is, Waste management isn't just about cleaning up after ourselves; it's about revitalizing communities and improving quality of life. From recycling initiatives to waste-to-energy projects, the Green Entrepreneurship Program empowers young people to be agents of change in their communities.
The Tony Elumelu Foundation's reputation stretches far beyond the borders of Kenya. Being a part of this program opens doors to a global network of like-minded individuals, entrepreneurs, and investors who share a common goal of sustainable development. The connections made through the program can lead to collaborations, partnerships, and opportunities that extend beyond waste management, enriching the participants' personal and professional lives.
The chance to win USD 5,000 in grants can be a game-changer for Kenyan youth seeking to kick-start their green entrepreneurial ventures. These funds can provide the necessary capital to turn innovative ideas into reality, create prototypes, initiate pilot projects, and expand businesses that have the potential to create lasting impact.
Ready to be a part of the change? Applications for #BeGreenAfrica are open until September 30, 2023. To apply, click: www.tefconnect.com
About Post Author