Two Kenyan Projects To Feature At A Global Grand Show In Dubai
The Sochin Research Institute has enabled two projects by Kenyan inventors to be placed at the prestigious Global Grad Show…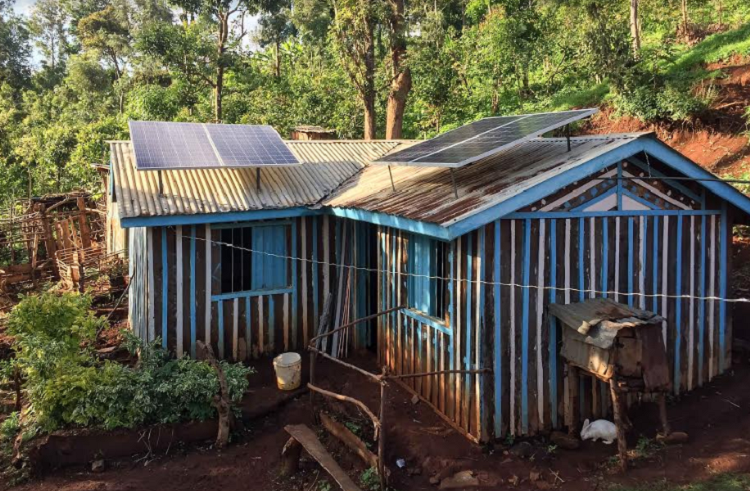 The Sochin Research Institute has enabled two projects by Kenyan inventors to be placed at the prestigious Global Grad Show in Dubai.
The show takes place from November 12-16 and is held in partnership with the Investment Corporation of Dubai. It is the world's largest gathering of top graduate talent and will showcase 150 design and technology projects from 45 countries.
"Only one percent of global applications were selected this year and we want to congratulate Tracy Kimathi as well as Elijah Kiprotich Chirchir and his business partner Philemon Kipchirchir Masas for being chosen by the event organizer," said Sochin in a statement.
Tracy Kimathi founded an eco-based organization called Tree_Sea.mals that uses renewable resources to generate social impact. Through the use of mini-grids, her company generates power using solar energy that is then distributed to the local community.
A 1kWp mini-grid prototype is already running in Meru County and Tree_Sea.mals is now looking for funding to operate a pilot in Dadachabasa Village, Isiolo County.
The company plans to target pastoralists living in semi-arid regions across East Africa and women are the typical customers. Ms. Kimathi is particularly excited about "bringing our African culture and our ideas as Africans to the Global Grad Show."
Elijah Kiprotich Chirchir and Philemon Kipchirchir Masas are the inventors of a phone-call controlled irrigation system with automatic feedback. The device measures the moisture content of soil and alerts farmers through a simple SMS that their fields need water. Farmers can then make a phone call to activate an irrigation system.
Both inventors are driven by a passion to understand how things work and they have always enjoyed electronic devices. Coming from Kericho County, they saw a need for small-scale farmers to irrigate their land more efficiently, cost-effectively, and location independent. Speaking of the Global Grad Show, Mr. Kipchirchir looks forward to "meeting different people from around the world and learning from them."
Both projects perfectly illustrate the technology-driven development model espoused by the Sochin Research Institute. Dr. Rosa S. Ko founded the Nairobi based institute in 2017 with the intent of deploying advanced social science techniques to interrogate perceptions, attitudes, and values in a bid to improve public policy in the Global South.
As a result of her research in Kenya, Dr. Ko believes that "inducing complementary activities of social enterprises constitutes a new development paradigm for Africa, especially when they involve the youth." The youth dividend seen across Africa must be harnessed to accelerate economic growth and innovation as well as create stable democracies, according to Dr. Ko.
About Post Author