TUWASCo Feted Top Private Utility Company For 2nd Year Running
Tatu City Water and Sanitation Company (TATUWASCo) has been recognized as the top-performing private utility company in Kenya for the…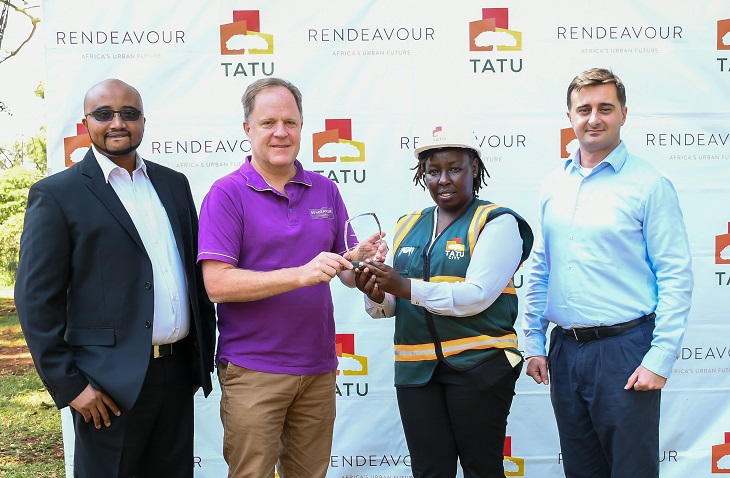 Tatu City Water and Sanitation Company (TATUWASCo) has been recognized as the top-performing private utility company in Kenya for the second year in a row by the Water Services Regulatory Board (WASREB).
Over the last decade, TATUWASCo has invested billions of Kenyan shillings to develop a comprehensive water and sewerage network that includes 15 million liter water storage tanks, a robust trunk and water distribution network, and internal and external sewer trunks catering to schools (public and private), domestic, commercial and industrial users.
With a capacity to serve residents and thousands of daily visitors, TATUWASCo plays a crucial role in meeting the water and sanitation needs of Tatu City.
"This achievement is a testament to the tireless efforts of our team and our commitment to providing the highest standards of water and sanitation services to the residents of Tatu City. With 24/7 uninterrupted water supply, we are dedicated to continuous improvement and innovation, ensuring that we meet and exceed the expectations of our valued customers," said Caroline Cheptoo, Water Infrastructure Manager at Tatu City.
Operating under the authority granted by the Water Act 2016 Section 72 1 (a), WASREB plays a vital role in licensing water service providers such as TATUWASCo, while also establishing national standards for water service provision.
The Water Service Providers' (WSPs) annual ranking by WASREB evaluates compliance across various key performance indicators. These include water coverage, drinking water quality, hours of water supply, non-revenue water, metering ratio, staff productivity, personnel expenditure, revenue collection efficiency, operations, and maintenance cost coverage, sewerage sanitation coverage, and sanitation coverage.
Kenya's first operational mixed-use Special Economic Zone (SEZ), Tatu City, has welcomed more than 75 companies in its business-friendly location, including Kenya Wine Agencies Limited, Dormans, Copia, Cooper K-Brands, Grit Real Estate Income Group, Twiga Foods, CCI Global, Freight Forwarders Solutions, Friendship Group, and Davis & Shirtliff. More than 3,000 homes and apartments are occupied or under construction at Unity Homes and the Kijani Ridge premier neighborhood.
Business benefits at Tatu City SEZ include VAT zero-rating, import, and stamp duty exemptions, and 10% corporate tax for the first 10 years and 15% for 10 years thereafter.
About Post Author