TSC Sitting On Transfer Requests Of 21,544 Teachers
At least 21,544 teachers who sent requests for transfer to the Teachers Service Commission (TSC) have not received any reply…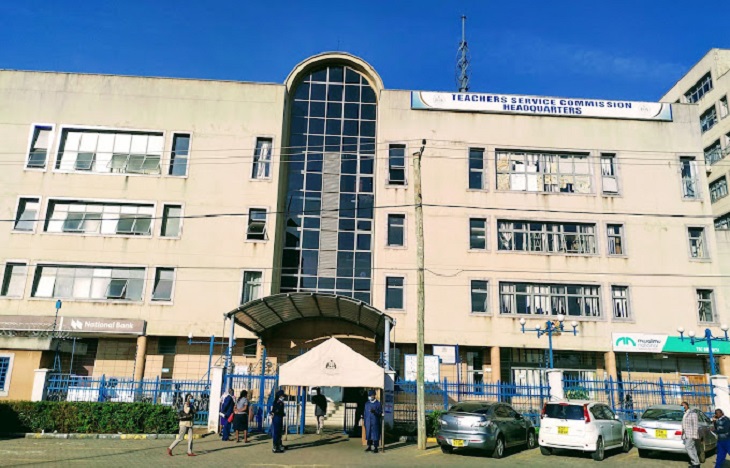 At least 21,544 teachers who sent requests for transfer to the Teachers Service Commission (TSC) have not received any reply or the way forward even as it emerged that the majority of teachers who want to be transferred want to go to Nairobi County.
According to a document presented before the Senate by the teachers' employer, a total of 36,277 teachers applied for transfers between November 1 last year and January 31 this year. TSC says, of the teachers, 14,733 were matched and approved while 21,544 are pending.
With the TSC policies, the transfer of teachers from one institution to another is based on the need for equitable distribution and optimal utilization of teachers. Nancy Macharia, TSC CEO says transferring teachers is not something one just wakes up and affects.
Speaking before the Senate Committee on Education, TSC CEO also said that the transfers depend on the availability of vacancies in the station, the need for replacement, existing staffing norms, and medical grounds certified by a registered medical practitioner.
The document signed on behalf of Macharia by the Director of Legal, Labour, and Industrial Relations Cavin Anyuor, explains that not all teachers applied to be transferred to their home counties.
"Some transfer requests are for transfers other than home counties. As an employer, the commission cannot dictate to a teacher to apply to be transferred to a particular county. Similarly, the commission cannot decline a transfer request simply because a teacher hasn't applied to be taken to his home county," the document reads in part.
Counties that the TSC classifies as "hard-to-staff" were hit by massive requests to leave with only a few teachers requesting to be moved into the counties. In Samburu County, 94 secondary school teachers and 246 primary schools applied to leave the county with only nine secondary and 134 primaries requesting to move into the county. Meanwhile, in Turkana county,129 secondary school teachers wish to move out against 23 who wished to go to the county. Some 37 teachers have since left the county and an equal number brought in.
About Post Author