TSC Sets New Criteria For Awarding Teachers Marks During Interviews
The Teachers Service Commission, TSC, has started releasing merit lists for teachers who are seeking to replace more than 3,914…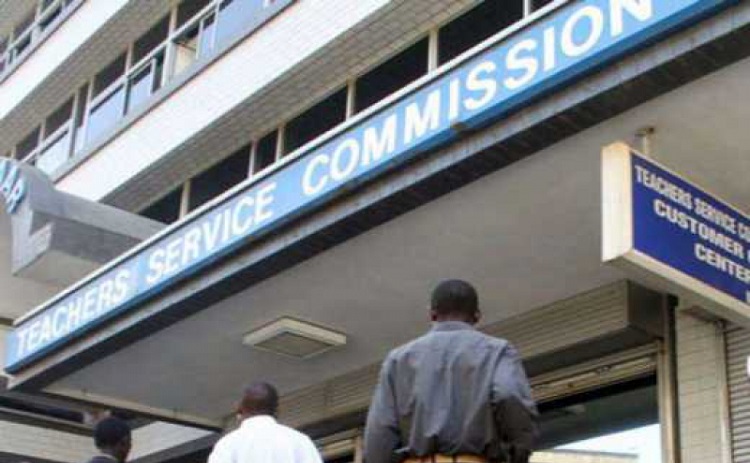 The Teachers Service Commission, TSC, has started releasing merit lists for teachers who are seeking to replace more than 3,914 primary and secondary school teachers who exited services owing to natural attrition.
TSC is priming itself to employ over 14,000 teachers in the month of July. Most of these teachers will go to primary schools to fill the void left by upgrading teachers who were deployed to secondary schools. Below is a roadmap ahead of the recruitment exercise.
The Government through the Ministry of Education headed by professor George Magoha has been allocating money to ensure that TSC recruits enough staff to help solve the teacher challenge that has been facing most schools
The Commission led by Dr. Nancy Macharia as the current Chief Executive Officer (CEO) has also worked hard to see schools well equipped with relevant manpower.
In the recent advertisement, TSC declared that it will advertise positions to be filled by over 6,000teachers to serve on permanent terms in both primary and secondary schools which has now been officially Advertised.
Factors that will increase the likelihood of one obtaining TSC teaching employment
Duration of stay since graduation
Having a DPTE (Diploma in Primary Teacher Education) (CBC Upgrade)
Most Marketable teaching subject combinations (secondary option) i.e., Physics/Chemistry, Chemistry/Biology, and Biology/Agriculture.
Qualified teachers possessing evidence of internships. i.e., Served for three (3) years –15 marks, served for two (2) years – 10 marks, and served for (1) year -5 marks
How the TSC assign marks during the interviews
Nonintern and non-upgrade the highest score will be D40+yg35=75
The highest intern will be D40+yg35+15=90
The highest Upgrade if at all TSC will recognize the 10 marks will be D40+yg35+10=85.
The last and least score will be P20+05=25
Applicants must present original and legible photocopies of the following documents during the interview
National identification card
Certificate of Registration as a teacher;
Authentic evidence of service as a teacher intern (where applicable);
PTE /DPTE Certificate;
KCSE certificates or their equivalent (include certificates for attempts if
one re-sat exam);
KCPE certificate or it's equivalent (include certificates for attempts if
one re-sat exam);
Letter of Certification of results by KNEC (where applicable);
Primary and Secondary School leaving certificates and other
relevant testimonials;
National Council of Persons with Disabilities (NCPWD) Card (where
applicable);
An Affidavit is sworn under the Oaths and Statutory Declarations Act,
Cap 15 of the Laws of Kenya explains the variance in names.
About Post Author