TSC Releases A New List Of Teachers Deregistered In October 2022
The Teachers Service Commission, TSC, has published the list of teachers who have been interdicted in October 2022. According to…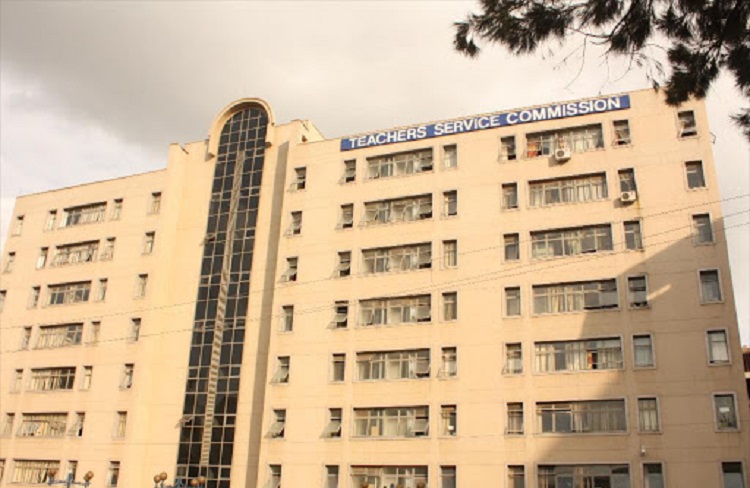 The Teachers Service Commission, TSC, has published the list of teachers who have been interdicted in October 2022. According to TSC, teachers have been removed from the register of teachers for committing a number of offenses.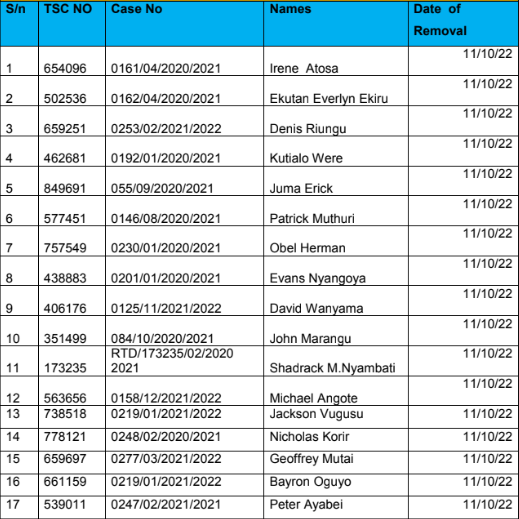 Among the offenses committed by these teachers were the misappropriation of funds, an intolerable code of conduct, immoral behavior, and chronic absenteeism. TSC, therefore, felt that they have breached the code of conduct and regulations.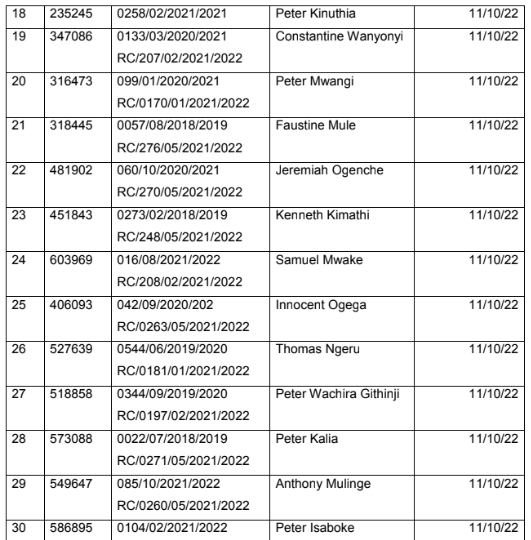 TSC maintains that after hearing the cases of teachers, they were left with no option but to withdraw their TSC certificates. Having been deregistered, their numbers were revoked and therefore they are not allowed to teach in any learning institution.

"Pursuant to section 30 of the TSC Act (2012), the Commission wishes to publish names of teachers who have been removed from the Register of Teachers. Further, under the law, these teachers cannot engage in teaching in any learning institution".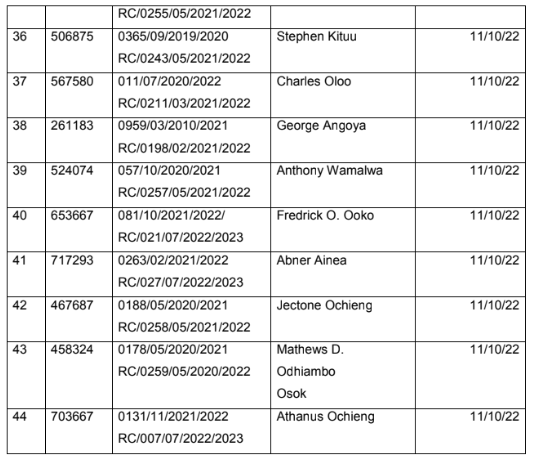 A teacher can be deregistered by The Teachers Service Commission if he/she:
Dies
Obtains registration fraudulently
Has been convicted of a sexual offense or an offense against a learner
Has been convicted of a criminal offense which renders the person unfit to be a teacher
Is found unfit to teach following disciplinary proceedings
Suffers from physical or mental illness or infirmity which renders the person incapable of performing the duties of a teacher.
About Post Author